Heavy haul trailer
The Versatile 55 Ton Hydraulic Detachable Scraper Gooseneck with 24 Flip Axle can pull loads up to 110,000 lb. and has a 13-hp Honda engine on the upper deck. The main deck has front flip ramps, as well as both swingout and flatback removable outriggers. The flip axle can be used when needed and flipped up when not in use.
XL Specialized Trailers. xlspecializedtrailer.com, (563) 927-4900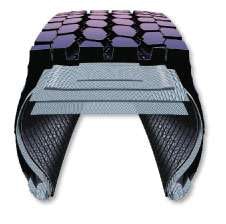 Bridgestone introduces tractor, trailer tires
Two truck tires and a wide-based trailer tire offer the newest technology available. The M770 open-shoulder drive-axle radial model has a groove and block shape to resist lug base cracking and tearing and offers stone-rejecting platforms. The M799 on/off-highway mixed-service radial has an all-steel casing and an extra-deep cap and base tread. The Greatec R125A wide-based trailer radial has a belt system designed to maintain casing shape and has Equalizer Rib structure and Defense Groove design.
BRIDGESTONE, bridgestonetrucktires.com, (800) 815-9793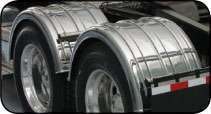 Polished chrome poly fender
The new polished chrome poly fender requires no paint and resists aging, the company says. The fender is available via the maker's international distribution network. The company makes products for all makes and models of on- and off-highway trucks.
MINIMIZER, minimizer.com,(888)583-7540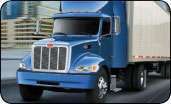 New options for Peterbilt 382
New options are available for Model 382, offering higher axle ratings and drivetrains with increased horsepower and torque ratings. The regional application truck comes with an option for the Cummins ISL9's rear-end power take-off. The engine's horsepower range is 345-380. The truck's sloped hood and forward-lighting system offers more visibility.
PETERBILT, peterbilt.com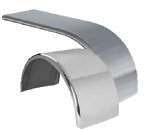 Chrome-plated, stainless parts
TRP's chrome-plated and stainless steel accessories are made of 304- or 430-grade stainless steel to resist corrosion. Available pieces include fenders, bumpers, kick panels, steps, skirts, tool boxes, knobs and panels.
TRP AFTERMARKET PARTS, trpparts.com

Free-rolling axle tire
The Toyo M157 free-rolling axle tire is made for long haul operations. The M157 is EPA SmartWay certified with low rolling resistance compounds in the tread and sidewall and a 13⁄32-in. tread depth that provides even contact pressure distribution across the tread surface. The tire is available in sizes 11R22.5, 295/75R22.5, 11R24.5 and 285/75R24.5.
TOYO TIRES, toyo.com,
(800) 442-8696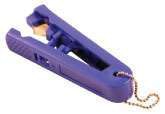 Cutting tools for nylon air tubing
Three nylon air tubing cutting tools are available for economy, standard and heavy duty use and feature preset tubing guides. The economy pocket cutter is intended for emergency services and quick repair. The standard shop cutter can cut tubing up to 1⁄2-in. in diameter, and the production line cutter features replaceable blades and a shortened nose for greater clearance.
PHILLIPS, phillipsind.com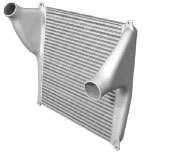 Charge air cooler
The new charge air coolers feature bar and plate construction and are available for most makes and models of Class 6-8 trucks and buses. The product line comes with a 1-year unlimited mileage warranty and is tested to original equipment maker specifications.
ALLIANCE TRUCK PARTS,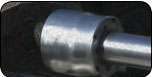 Tool cleans studs quickly
The stud cleaning tool cleans 10 studs in three minutes or less, the company says, and the tool is designed to fit the most popular 10-hole hub piloted wheel.
COUNTERACT,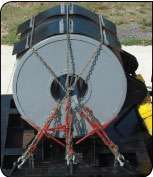 Coil securement device
Coil Saver, which chains coils on the outside and through the eye, prevents coils from shifting or breaking loose during transit. The product helps compensate for a coil's top-heaviness.
COIL SAVER, coilsaver.com, (205) 744-5001

Convert to a daycab
Kits to change integrated and non-integrated sleeper trucks into daycab trucks come with installation hardware, instructions and upholstery matching the original equipment maker's. Kits can also be installed at the company's facility near Knoxville, Tenn. All bracing and windows are factory-installed. Air ride brackets are available for most models.
DAYCAB CO., daycabs.com,
(800) 316-5011