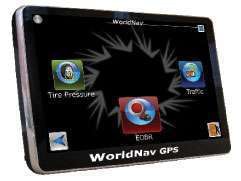 EOBR, GPS, tire monitor combo
The trucking-specific WorldNav GPS stores a database of weight stations and truck stops with facility information that can be found along specified routes. It also has expanded My Point entry options and trip statistics for more efficient record keeping and acts as an electronic onboard recorder. Also, for trucks with an integrated tire pressure monitoring system, tire information is displayed on the screen. Screen options are 5 inches and 7 inches.
TELETYPE, teletype.com, (800) 717-4478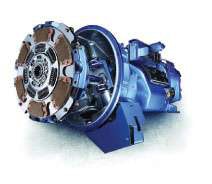 Versatile automated transmission
The UltraShiftPlus automated transmission uses an Electronic Clutch Actuator made for faster shifting, smoother engagement and improved maneuverability, the company says. Its Hill Start Aid prevents roll-back on steep grades, and maximum engine braking helps stopping ability without a retarder. The transmission is available in six models, and can be used for on-highway and vocational applications.
EATON, eaton.com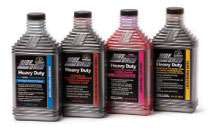 Protecting lubes
Post-warranty engines can make use of the Engine Protectant, Gear Protectant and Power Transfer Protectant, which use LXE technology to join negative polarity and positive polarity to create a bond that offers lubrication and anti-wear protection under pressure.
LUBEGARD, lubegard.com, (800) 333-5823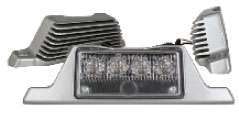 Perimeter LED Lamp
The LED Perimeter Lamp installs on the back of trailers to illuminate dark areas that regular dome lamps do not reach. It helps light loading and unloading areas and is housed in corrosion-resistant, die-cast aluminum. It uses four diodes for an output of 365 lumens that reach up to 20 square feet. The light extends 2.5 inches from the trailer.
TRUCK-LITE, truck-lite.com
On-board fuel pressure monitor
The Sentinel works with Turbo3000D systems to tell drivers when a problem is possibly arising by detecting low and abnormal fluctuations in fuel pressure. The retrofit device is designed to improve fuel mileage, smooth idle, increase horsepower, quicken throttle response and help engines perform better, the company says. It installs as an inline fuel filter and contains no moving parts.
TURBO3000D, turbo3000d.com, (877) 526-7728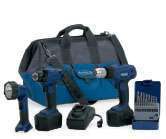 Cordless tool kit
The Blue-Point 14.4-volt Cordless Value Pack includes a 3/8-in. drill with a 20-postion clutch, an impact wrench, a portable light with a pivot head, a 21-piece bit set and a heavy-duty carrying bag. Each tool uses a 1.9 amp-hour slide-on battery and has a comfort grip and flat bottom.
SNAP-ON, snapon.com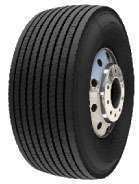 Super-wide trailer tire
The FT125 super-wide trailer tire has a low rolling resistance rib style tread design with a 16⁄32 tread depth. It is available in a 445/50R22.5 size and was designed from the company's Finite Element Analysis program. The tire is EPA Smartway-certified, and is in the fourth edition of a new fuel efficient line.
DOUBLE COIN, doublecoin-us.com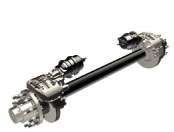 Disc brake axle
The 5-in. diameter disc brake version axle is available with Wabco PAN 22 air disc brakes. The axle has a parallel spindle, a hub piloted 11.25-in. diameter bolt circle and long stud for aluminum wheels. It has an axle beam rating of 23,000 pounds with the .59-in wall and 25,000 pounds with the .75-in wall.
RIDEWELL, ridewellcorp.com, (800) 641-4122
Fixed-side fairings
Made from injection-molded automotive-grade TPO material, the fixed-side fairings come in a three-panel design that weighs about 100 pounds per side and features a hinged design to permit clearance up to 24 inches. The bottom panel is able to bend in and out 90 degrees.
AEROFFICIENT, aerofficient.com, (847) 784-8100