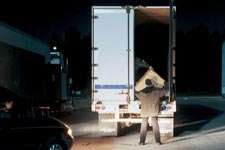 FreightWatch International Jan. 19 said the number of U.S. cargo theft incidents reported last year increased 8.8 percent from the year before.
FreightWatch said 974 cargo theft incidents were recorded last year, with an average value of $319,000 per theft incident. Many other thefts aren't reported.
"While the rate of theft continues to rise, we are pleased to see the average value per incident begin to decline," said Barry Conlon, chief executive officer of FreightWatch, a global logistics security services provider. "This shows that shippers and the industry as a whole is beginning to secure their high-value cargo more effectively, forcing criminals to target less valuable loads."
According to the firm, the most commonly targeted product types in 2011 were food and beverage products, electronics and building materials. Specific items most targeted by criminals – largely due to their ease of movement on the black market – include televisions, canned food products, cell phones, energy drinks and roofing materials.
The top four states for cargo theft were California, Florida, New Jersey and Texas. More than 87 percent of the thefts – 853 – were full truckload or container thefts.
Thefts targeting electronics continued to decline from previous years, accounting for 17 percent of incidents last year compared with 38 percent five years ago.
One of the reasons the average theft amount dropped was the pharmaceutical theft average loss fell sharply from previous years.