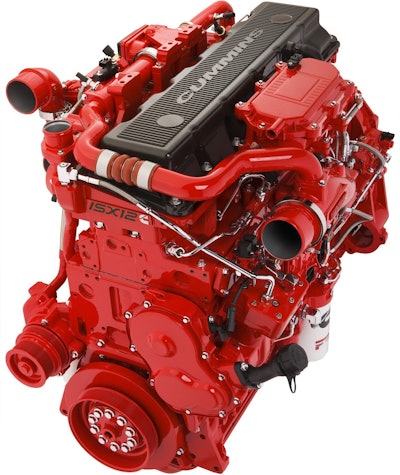 The ISX12, built for regional hauls and vocational and specialty applications, uses components of the big-bore ISX15 to offer more power and better fuel economy than its predecessor, the ISX11.9, the company says. Borrowed from the ISX15 are an enhanced cooled exhaust gas recirculation system, a single variable-geometry turbocharger, the proprietary XPI fuel system and Cummins after treatment system with selective catalytic reduction technology.
The engine is designed for rigorous duty cycles, including dump and mixer trucks and refuse applications, and the engine's horsepower and torque ratings are appropriate for fire and emergency vehicles and regional haul and daycab operations in Class 8 trucks.
The engine's standard horsepower ratings range from 310 to 425. Production will begin in March.
CUMMINS, cummins.com