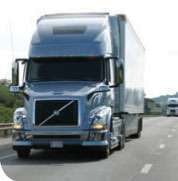 Higher horsepower for XE13 powertrain
A 455-hp rating is available for the XE13 powertrain package. The package lowers engine rpm and is available on VN series tractors. The package boosts horsepower from the previous 425-hp XE13 package and includes components such as an I-Shift overdrive transmission with a 0.78:1 ratio and axle ratios of 2.64 to 2.69.
VOLVO TRUCKS, volvotrucks.us.com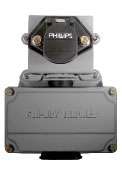 Tractor-trailer connection protector
The Sta-Dry Tracker swivel nose-box works to improve the connection between the tractor and the trailer to reduce damage, the company says. The Tracker allows electrical cables to swing with the movement of the truck and reduces chances of damage to air and electrical cables, nose-box, connectors and gladhands when truck and trailer are at a severe angle to one another. The product accommodates turns of up to 40 degrees on each side and is waterproof and protected from icing in colder weather.
PHILLIPS INDUSTRIES, phillipsind.com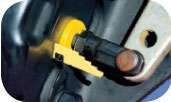 Brake-stroke indicators for compliance
The brake-stroke indicators are designed to meet new safety requirements. The universal indicators fit on any vehicle equipped with airbrake chambers that have an exposed 5⁄8-in. diameter pushrod. They take about three minutes per wheel to install. The indicators are reinforced against breakage from vibration and impacts and require no maintenance.
BRAKESENTRY, brakesentry.com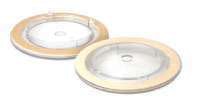 Sky-Lite trailer lighting
Sky Lite, a 4-in. diameter hole cut in the sides of the trailer, helps sunlight enter to increase view of cargo inside the trailer. The polycarbonate lens features snap-in parts and an adhesive hold for easy installation.
TRUCK-LITE, truck-lite.com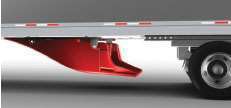 Undertray System
The UT-1 Undertray System aerodynamic add-on improves airflow, fuel efficiency and tire and brake cooling with a two-component design, the company says. The system is easily installed, has significant ground clearance and reduces the high-drag, low-pressure wake behind tires. The two-part system is made of durable plastic, is easily upgradeable and is CARB-compliant.
SMARTTRUCK, smarttrucksystems.com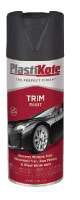 Trim paint
Aerosol product Trim Paint is designed for durability and is made for all trim. It dries in one hour and is formulated for most flexible or rigid plastics. Coverage is dependent on surface color and porousness of the vehicle.
PLASTIKOTE, plastikote.com,
866-222-8714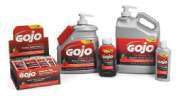 Heavy-duty hand cleaner
The cherry gel pumice hand cleaner is made to remove heavy dirt, grease and oil.. The pumice scrubbers exfoliate and renew to get rid of stains and odors. The cleaner is available in squeeze bottles and other sizes.
GOJO INDUSTRIES, Inc., gojo.com, (800) 321.9647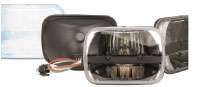 Die-cast housing LED headlights
LED lamps, housed in die-cast aluminum housing, have a non-yellowing polycarbonate lens and feature a solid state, bulb-free system. They are available as replacements for Nos. 6052, 6053, H6054 and HP6054 using a standard H4 3 blade connector. The lights' multi-volt design works with 12-volt and 24-volt systems. The new 5-in. by 7-in. No. 27450C lamp out performs FMVSS-108 and CMVSS-108 DOT requirements for high and low beams, the company says.
TRUCKLITE CO., LLC,
CSA-compliant mud flap hangers
Spring-loaded mud flap hangers feature integrated conspicuity tape with higher strip placement and alignment within the driver's line of sight, designed for CSA standards.
BETTS SPRING, bettsspring.com
Tire pressure monitor
The Velcro-mount PressurePro tire pressure monitors contain small sensors that measure tire pressure and warn of tire deflation. The sensors replace the valve stem caps and are easy to install. The monitor attaches to a dashboard and plugs into a cigarette lighter receptacle, but is also capable of being hardwired.
L&S SAFETY SOLUTIONS, tirepressuremonitor.com

Bluetooth-compatible KW radios
The new Bluetooth options are available for Kenworth sleepers — factory-installed radios and NavPlus models, both in compliance with new cell phone laws. As many as eight phones can be synchronized with the radios, and contacts are automatically loaded and can be contacted via Voice Command options. In addition to calls, if the connected phones are capable of holding music, the radio can stream audio from the phone to the truck's sound system.
KENWORTH, kenworth.com

Cab protection device
Built for cab and sleeper security, the SleeperLock uses a strap-like device to hook to inside door handles of all common tractors and prevent doors from opening. The strap is constructed of polyester webbing, which has a high weight-breaking point, low water absorption rate and good abrasion resistance. It features metal adjusters and buckles and stainless steel hooks. The device comes standard in 14 styles and is customizable to allow buyers to add company logos.
SLEEPERLOCK, sleeperlock.com