Year's top owner-operator named
Larry Severson was named 2011 Owner-Operator of the Year during a Truckload Carriers Association awards banquet in Orlando, Fla., winning a Cummins-powered Ram truck. The competition, managed by Overdrive and TCA, was sponsored by Cummins Inc. and Ram.
"I'm just doing a job I love, but if others have felt my efforts are worthy of that title, I'm honored and humbled," said Severson, who is leased to Dart Transit of Eagan, Minn.
Two other owner-operators were honored in the 2011 competition. Kirby Killgore, leased to O&S Trucking, of Springfield, Mo., and Bryan Smith, leased to Art Pape Transfer, of Dubuque, Iowa, received honorable mentions.
Severson has more than 5.1 million accident-free miles. He is a past Driver of the Year for the Minnesota Trucking Association and has earned many safety awards from Dart Transit.
Dart spokesman Steve Gundale has known Severson since Gundale began working for the carrier in 1984. "He's very concerned about providing good customer service," Gundale says. "He's extraordinarily reliable and extraordinarily safe."
John Moeller was named the 2011 Company Driver of the Year by Truckers News and TCA. Moeller, who drives for Roehl Transport Inc., of Marshfield, Wis., also won a Cummins-powered Ram.
— Staff reports
N.C., Virginia, Missouri in tolling program
The Federal Highway Administration named North Carolina as the last of three states to participate in a program with authority to charge tolls on interstates.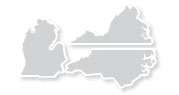 North Carolina joins Virginia and Missouri as states with federal approval to pursue interstate tolling. North Carolina and Virginia will devise plans for tolling I-95, while Missouri is considering tolls on 200 miles of I-70 from east of Kansas City to west of St. Louis.
Other states had presented plans to win one of the pilot program's slots. Rhode Island wants to toll I-95 and Arizona sought to toll I-15.
The three states selected for the program must submit their tolling plans to federal officials. The states are expected to use toll revenue to pay for construction, repairs, widening and safety improvements for interstates.
— Staff reports
SHORT HAULS
PAYROLL EMPLOYMENT in trucking surged in February as trucking companies added 10,200 jobs on a seasonally adjusted basis, according to the Bureau of Labor Statistics. February represents the largest one-month gain in trucking employment since February 2011.
USED SLEEPER TRACTOR prices increased 17 percent in 2011 over 2010, according to the ATD/NADA Official Commercial Truck Guide. Used Class 8 trucks also had about 10 percent higher mileage in 2011 than in 2010. The average sleeper truck sold in 2011 was just less than 6 years old, cost $46,436 and had 523,272 miles.
FOR-HIRE TRUCK TONNAGE Index from the American Trucking Associations fell 4 percent in January after surging 6.4 percent in December. For all of 2011, tonnage rose 5.8 percent, and matched 2010's gain.
FMCSA wants EOBR survey excluded
In ongoing litigation over electronic onboard recorders, the Federal Motor Carrier Safety Administration wants omitted from the court record a driver survey indicating enforcement officers make poor use of EOBR data, while carriers utilize the devices effectively to harass drivers.
On March 5, the agency requested the U.S. Court of Appeals for the Seventh Circuit remove an Owner-Operator Independent Drivers Association survey of its members included in its lawsuit against FMCSA.
Respondents indicated law enforcement made little use of EOBR data to verify hours of service compliance, but carriers used this technology to monitor drivers most or all of the time and to demand longer working hours. Half of the 4,000 members who responded to the survey operated trucks with EOBRs.
In January, OOIDA asked the court to direct FMCSA to quit "authorizing, sanctioning or in any way encouraging" EOBRs for HOS compliance until the agency passes rulemaking ensuring the devices will not be used to harass drivers.
Five months earlier, the same court ruled in OOIDA's favor and vacated the agency's 2010 rule that would have mandated EOBRs on all trucks used by the most non-compliant carriers. It ordered FMCSA to issue a new rule for the technology that also satisfied another federal regulation stipulating the agency ensure EOBRs are not used to harass vehicle operators.
After that, OOIDA contended FMCSA officials began pursuing a "policy of encouraging" carriers to use EOBRs without first publishing the necessary regulation. The association included its survey in a March 2 response to the American Trucking Associations' filing of an amicus, or friend of the court, brief siding with the agency.
In its March 5 response, FMCSA protested OOIDA President James Johnston's filing of his declaration detailing the survey. That declaration "draws conclusions from that survey disparaging" the ATA and other respondents and without responding to the ATA's argument, the agency said.
Johnston said respondents with the devices reported law enforcement did not know how to deal with the technology. Fifty-five percent reported officers waived the HOS portion of inspection when they learned the data was in electronic format, while 39 percent said officers did not know how to access the information. Sixteen percent reported enforcement officials misused or misinterpreted the information displayed.
— Jill Dunn
SHORT HAULS
SURFACE TRANSPORTATION trade between the United States and Canada and Mexico in December increased 11.6 percent over December 2010 to $74 billion, according to the U.S. Department of Transportation.
SHELL ROTELLA will hold its 30th anniversary SuperRigs competition May 17-19 at the Speedco in Joplin, Mo. More than $30,000 in cash and prizes will be on the line. Owner-operators will compete for cash and prizes and the chance to be featured in the 2013 Shell Rotella SuperRigs calendar.
FEBRUARY North America Class 8 truck total net orders topped 22,200 units, FTR Associates said. February orders were 11 percent below January. This was the second consecutive month of month-over-month and year-over-year decreases.
Owner-operator status challenged
Federal and state entities increasingly are questioning if owner-operators should be regarded as employees for tax purposes and reviewing legislation to restrict their classification as independent contractors.
This year, federal and state governments introduced bills to require port drivers be categorized as company employees and expanded programs cracking down on misclassifying employees as independent contractors. Labor unions support the bills, and, seeking to be treated as employees, owner-operators have filed lawsuits.
In January, New York's assembly referred companion bills to committees that effectively would end independent contractor classification for owner-operators. The bills, A8997 and S6267, would prohibit leasing an owner-operator if his work represents the same service as the company's, say the Owner-Operator Independent Drivers Association and the American Trucking Associations, which oppose the measures.
Washington state and New Jersey are considering classifying port drivers as employees, not owner-operators.
Last October, California Gov. Jerry Brown signed SB 459, which penalizes employers who willfully misclassify workers as independent contractors. As the immediate past state attorney general, Brown pursued judgments over misclassification in a handful of industries, including trucking.
For the third consecutive year, Congress is considering banning owner-operators in ports with the Clean Ports Act. H.R. 572 was referred to committee with 58 co-sponsors Feb. 10, while its companion bill, S.2011, went to committee in February with five co-sponsors.
— Jill Dunn
ATA, TCA, others sue on hours rule
In a March 15 lawsuit filed with the U.S. Court of Appeals for the District of Columbia Circuit, the American Trucking Associations contends the hours of service rule issued by the Federal Motor Carrier Safety Administration is unsuitable.
ATA questioned changes to the restart provision requiring it include two consecutive periods between 1 a.m. and 5 a.m.; limits on the frequency with which a driver may use the restart; the requirement that a mandatory 30-minute break from driving also exclude all other on-duty activity; and narrowing certain exceptions to drive-time regulations for local delivery drivers.
"While we had hoped to avoid litigation by providing FMCSA with overwhelming evidence that their rulemaking process and proposals were flawed, now that we have challenged this regulation, we will do so vigorously and vocally," said Bill Graves, ATA president and chief executive officer.
The Truckload Carriers Association, joining ATA's litigation, filed a motion to intervene. TCA said its executive committee decided March 14 to file the motion. "Since the 2004 hours-of-service rule went into effect, we have experienced a year-over-year decline in crashes and fatalities involving commercial vehicles on our nation's highways," said Chris Burruss, TCA president.
Highway and Auto Safety, Public Citizen and the Truck Safety Coalition on Feb. 24 also sued to overturn FMCSA's latest rewrite of the hours-of-service rule. The groups filed a lawsuit in the U.S. Court of Appeals for the Washington, D.C. Circuit. The new suit marks the second challenge to the revised rule.
— Staff reports
Obama announces alt-energy plan at Daimler plant
During a March 7 visit to the Daimler Trucks North America manufacturing facility in Mount Holly, N.C., President Obama announced a $1 billion National Community Deployment Challenge designed to spur use of clean, advanced-technology vehicles around the country.
He also congratulated Daimler on the production of its 1,000th Freightliner natural gas truck and for adding 1,000 workers to the plant last year, many of whom had been laid off during the recession.
The president says under his program, the federal government will help communities that buy vehicles powered by alternative energy to "cut through the red tape and build fueling stations nearby."
The president chose to visit the Mount Holly plant in part because of DTNA's commitment to green technologies. DTNA is the only commercial vehicle manufacturer to be certified as GHG14 compliant by the U.S. Environmental Protection Agency. The company's complete portfolio of 2013 on-highway, vocational, and medium-duty vehicles received certification one year ahead of the mandate.
The president also announced incentives to encourage the purchase of new, advanced-technology cars and trucks, including expanding the tax credit for such vehicles from $7,500 to $10,000, while allowing the credit to be applied to types of technologies not currently covered. In addition, the president announced a new research challenge that invests in technologies to make electric vehicles as affordable and convenient as gasoline-powered vehicles by the end of the decade.
The North Carolina plant produces the truck maker's Freightliner Business Class M2 and severe duty product lines, including the M2 112 and 114SD natural gas vehicles, and the M2 106 hybrid vehicle. In 2011, the company hired more than 1,000 workers and added a second shift. Currently, the facility employs 1,450 and produces 25,000 trucks annually.
— Linda Longton
SHORT HAULS
TRANSCORE'S North American Freight index rose 5 percent in January compared with January 2011. January's spot market freight volume slipped 8 percent from December, reflecting seasonal demand.
Rocha, Bison win safety awards
Receiving Truckload Carriers Association's National Fleet Safety Award were Rocha Transportation of Ceres, Calif., for truckload companies in the small carrier division, and Bison Transport of Winnipeg, Manitoba, for the large carrier division.
The 36th annual awards, sponsored by Great West Casualty Co., include the two grand prize winners selected from among 18 division winners in the National Fleet Safety Division Awards.
The 2011 top divisional winners, based on low accident frequency, are:
Division I
(less than 5 million miles)
• Rocha Transportation,
Ceres, Calif.
• Art Pape Transfer Inc.,
Dubuque, Iowa
• Specialty Transport Inc.,
Knoxville, Tenn.
Division II
(5 million-14.99 million miles)
• Southland Transportation Co.,
Boonville, N.C.
• Houff Transfer Inc.,
Weyers Cave, Va.
• Skyline Transportation Inc.,
Knoxville, Tenn.
Division III
(15 million-24.99 million miles)
• Stagecoach Cartage & Dist. LP,
El Paso, Texas
• Grand Island Express,
Grand Island, Neb.
• Ace Doran Hauling & Rigging,
Cincinnati, Ohio
Division IV
(25 million-49.99 million miles)
• Titan Transfer Inc.,
Shelbyville, Tenn.
• Erb International, Inc.,
New Hamburg, Ont.
• N. Yanke Transfer,
Saskatoon, Sask.
Division V
(50 million-99.99 million miles)
• Groupe Robert Inc.,
Rougemont, Québec
• Navajo Express Inc., Denver
• May Trucking Co., Salem, Ore.
Division VI
(100 million or more miles)
• Bison Transport Inc.,
Winnipeg, Man.
• Gordon Trucking Inc.,
Pacific, Wash.
• Roehl Transport Inc.,
Marshfield, Wis.
— Staff reports
EEOC charges Celadon violated disability act
The U.S. Equal Employment Opportunity Commission has filed charges against Celadon Inc., alleging it unlawfully subjected driver applicants to medical screenings and rejected them because of disabilities or perceived disabilities.
On Feb. 29, the commission filed a complaint in Indianapolis' federal district court stating the truckload carrier performed medical examinations on applicants before making conditional employment offers. The company's exams were inconsistent with U.S. Department of Transportation standards, but still used to disqualify applicants Celadon considered disabled, EEOC says.
A spokesman for the Indianapolis-based carrier did not respond to a request for comment.
The American with Disabilities Act bars discrimination based on a disability or a perceived disability, as well as prohibits employers from subjecting applicants to medical examinations before making a conditional employment offer, according to Laurie Young, an Indianapolis EEOC attorney.
The medical screenings included vision, hearing, blood, urine, blood pressure and requests for applicants' list of prescriptions and medical histories.
The lawsuit names 17 applicants and includes applicants hurt by the carrier's practices, which the commission states date back more than three years.
The commission seeks compensatory and punitive damages and an injunction to prevent Celadon from future non-compliant ADA practices. The EEOC attempted to settle with the 3,300-truck carrier before going to court.
— Jill Dunn
SHORT HAULS
THE VOLVO XE13 powertrain package was named the top technical achievement of 2011 by the Truck Writers of North America. One of six finalists was Rigdig's Truck History Reports, produced by Randall-Reilly Business Media & Information, publisher of Overdrive. RigDig partners with the National Motor Vehicle Title Information System to integrate truck data from salvage yards, recyclers, insurance carriers and state titling agencies. Randall-Reilly's Equipment Data Associates division operates the service at www.rigdig.com.
Daimler recalling 103,000 Class 8 trucks
Daimler Trucks North America is recalling more than 103,000 of its Class 8 trucks manufactured between 2006 and this February, it said in a notice to the National Highway Traffic Safety Administration.
The recall is to fix an engine fuel line that could be damaged during maintenance, NHTSA said. "The pump to rail high pressure fuel line support system is sensitive to assembly torque and may be damaged during service work," NHTSA said. "The line supports may loosen, potentially leading to fuel line cracking and a fuel leak."
Owners may call (800) 547-0712 for details and NHTSA safety hotline at (888)327-4236 on recall 12C-2.
— Staff reports
HIGHWAY HAPPENINGS
CALIFORNIA. An assembly bill would change requirements for smoke tests for certain state-based trucks. The bill would mandate the Air Resources Board to exempt from testing trucks with 2007 and newer model year engines. Plus, all affected trucks would avoid smoke testing entirely starting in 2023. Current regulations require smoke testing of 1998 and older trucks for operators of two or more vehicles. Single-truck operators are exempt.
ILLINOIS. The U.S. 60/62 bridge over the Mississippi River at Cairo has reopened after being closed since January 2011. It will have a GVW of 80,000 pounds.
INDIANA. The I-64 Ohio River Sherman Minton Bridge between Louisville, Ky., and New Albany, Ind., has reopened after a five-month emergency closure to repair structural supports.
IOWA. The state has accepted bids to outfit its commercial vehicle inspectors with AR-15 rifles, similar to those used by the state patrol. Officers would use the weapons in traffic enforcement. The rifles could be ready for use by summer.
KENTUCKY. This spring, PrePass will assume operation of the 12 mainline pre-clearance inspection sites in Kentucky and install electronic truck weigh-in-motion technology. Separately, Interstate 69 along the former Western Kentucky Parkway is getting new signage as part of an upgrade of the roadway. Later this year, additional work will be scheduled, including extending merge lanes at interchanges, raising overpasses and replacing bridge overpasses.
NEW YORK. Truckers gathered in Albany in March to urge Gov. Andrew Cuomo to reopen closed rest stops. In 2010 the state closed six rest areas to save money.
SOUTH CAROLINA. The Department of Public Safety opened a weigh station on I-95 in St. George featuring weigh-in-motion technology. The station uses a reader that records license plate information that can be run against state and federal databases to check truck compliance with federal safety regulations. Cameras also snap an image of each truck passing through the weigh-in-motion facility.
SOUTH DAKOTA. The state is implementing fees to finance an electronic system to run the state's IFTA program. The state will charge a $10 license fee and a $10 renewal fee for carriers licensing under the International Fuel Tax Agreement. The fees will begin July 1. Administrative money covers the current program. Decals will cost $1.50, up from 50 cents, and $1 will be charged to mail the decals.
VIRGINIA. The commonwealth recently installed automated license plate readers that check trucks crossing the scales at Carson, Stephens City and Dumfries weigh stations for compliance with federal and state regulations, including outstanding taxes or penalties. If a truck is flagged by the system, the driver is asked to pull into the weigh station to correct any compliance issues.
WASHINGTON. Gov. Chris Gregoire is expected to sign a bill that would enable law enforcement to confiscate truck and tractor license plates of carriers that operate with a revoked, suspended or canceled registration. Law enforcement would recycle or destroy plates on all vehicles in the identified fleet.
WEST VIRGINIA. A bill would extend temperature exemptions for idling trucks. Trucks are limited to no more than 15 minutes of idling per hour unless temperatures are lower than 40 degrees or higher than 75 degrees. The bill would extend the sunset provision for the exemption to May 1, 2017, from the current May 1. Operators idling their trucks are exempt from the regulation while sleeping or resting.
Paramount rated top carrier for owner-operators
Paramount Freight Systems of Ft. Myers, Fla., was named, for the second year in a row, Best Fleet for Owner-Operators in a contest managed by the Truckload Carriers Association and CarriersEdge.
Motor Carrier Service Inc. of Northwood, Ohio, was selected as the Best Fleet for Company Drivers.
All-owner-operator Paramount maintains a committee of drivers who provide input on policies and procedures. It also uses a "buddy program" to pair experienced contractors with those just starting out. Both programs are somewhat unusual for an owner-operator fleet.
— Staff reports