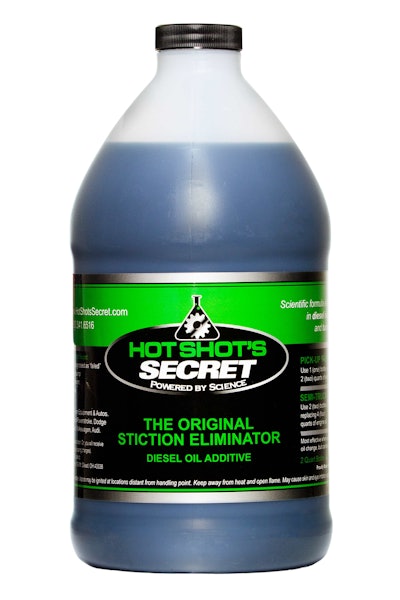 Hot Shot's Secret, marketed by Lubrication Specialties, Inc., removes the build-up of coking and varnishing left behind from the overheating of engine oil, the company says.
The product is made to inexpensively prolong injector life, as well as fix slow start-up, rough idling, hesitation and lack of power. The product was tested for two years before final production.
For more information, visit Hot Shot's Secret.