Easily installed APU
The Dynasys APU has a non-integrated four-component design, allowing for fast installation. The mounting system offers flexibility to accommodate all current Class 8 truck frames and can be located on either side of the truck and behind fairings. The APU also utilizes R134a hermetic-style A/C and electric heating to provide year-round comfort. The 6000W power comes from a belt-driven generator. It is designed for easy servicing, utilizing components specifically engineered for heavy-duty applications.
HODYON, hodyon.com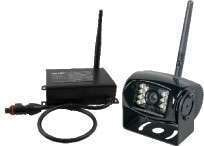 Wireless backup camera system
The digital wireless backup camera and receiver system from Jensen was made for drivers looking to replace or add a camera to factory-installed monitors. The wireless cameras digitally lock to receivers, creating a signal able to transmit around objects with no interference. The system includes a wireless receiver box, wireless camera, scotch fasteners, hardware and mounting bracket.
ASA/JENSEN HEAVY DUTY,

Heavy-duty pogo stick
The redesigned 45-in. heavy-duty Pogo Stick for routing wires and hoses in over-the-road vehicles is available with a chrome- or zinc-plated dichromate steel support arm. Its new base is three times larger, and the 3.75-in.-diameter housing eliminates spring binding and provides increased resistance to sagging and bending. It also features 360-degree rotation, a swivel arm that pivots at the base, a forged steel mounting stud and improved packaging. It works with all nylon and rubber air brake hoses, and the eyebolt and nut is included.
SLOAN TRANSPORTATION, sloantrans.com
Euclid aftermarket clutches
Meritor's Euclid line of 14- and 15.5-in. aftermarket clutches in standard and easy-pedal models is designed for medium- and heavy-duty trucks and manufactured new with no core charge or core handling expense. The 15.5-in. clutch assemblies are available with 7-, 8-, 9- and 10-spring disc designs with torque ratings from 1,250 to 2,050 lb.-ft., while the 14-in. clutch assemblies are available with torque ratings from 620 to 1,400 lb.-ft. The clutches feature VelveTouch ceramic clutch buttons, an easy adjuster designed for fast single-motion adjustment, a cryogenic treatment process to help extend disc spring life and a sealed throw-out bearing engineered for increased lubrication intervals and longer clutch life.
MERITOR, meritor.com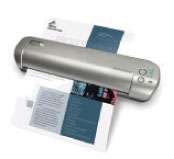 Mobile document scanner
TripPak Services' scanner is compatible with most smartphones, computers and tablets. It uses AutoLaunch technology, with the scanning beginning immediately upon recognition of a document. The battery is capable of scanning 300 pages before recharge, and any medium can be scanned.
TRIPPAK SERVICES, trippak.com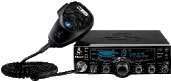 Bluetooth-capable CB
The 29 LX BT CB radio unit enables hands-free calling via Bluetooth connectivity. Features include one-touch operation for beginning and ending mobile calls with a single button and text-to-speech conversion for responding to emails and texts. The unit also has Caller ID with Voice, to provide voice announcement of incoming callers, and a caller ID display.
COBRA, cobra.com
Keep headlight lenses clear
Quixx Headlight Lens Restorer & Sealer restores yellowed and hazy headlights to their original finish, eliminating scratches and stains, the company says. It comes with proprietary lens polish and lens sealer, ultra-fine sandpaper and sanding/polishing block for extremely yellowed or severely scratched headlights, and polishing cloths. The smooth dirt-repelling protective layers keep the lenses cleaner and enhances durability. The integrated UV-Protection significantly reduces fogging and yellowing.
QUIXX, quixx-usa.com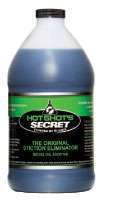 Oil additive for injectors
Hot Shot's Secret removes the build-up of coking and varnishing left behind from the overheating of engine oil, the company says. The product is made to inexpensively prolong injector life, as well as fix slow start-up, rough idling, hesitation and lack of power. The product was tested for two years before final production.
LUBRICATION SPECIALTIES, hotshotsecret.com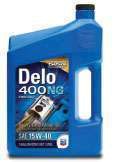 Lube for natural gas engines
Chevron Delo's new 400 NG SAE 15W-40, made with ISOSYN technology, can be used for CNG, LNG and LPG engines. The oil lubricant is specially made to protect and extend drain performance in CNG and LNG engines. Besides compatibility testing to a number of different engines, features include low wear, extended oil drain performance, and oxidation and nitration control.
CHEVRON DELO, deloperformance.com
Supercapacitor for heavy cranking demand
The KAPower Nickel Carbon Supercapacitor features a proprietary asymmetrical double-layer design to meet the engine cranking demands of accessory-laden engines. The ultracapacitor has nickel and carbon electrodes, non-conducting separators and an alkaline electrolyte inside each cell, all engineered to provide a dependable alternative to traditional lead-acid batteries.
KOLD BAN, koldban.com