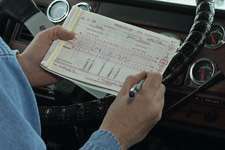 The U.S. Court of Appeals for the District of Columbia Circuit Court has posted its schedule for the coming months, which includes the newest court challenge to the Federal Motor Carrier Safety Administration's hours-of-service rulemaking.
The court has consolidated the various challenges from both safety and industry into one item. The first set of briefs are due July 24, with no date set at this point for oral arguments.
The trucking industry has argued that the new rules are unnecessary and too restrictive. Meanwhile, safety advocates consider the rules too lax, because FMCSA did not reduce drive time from 11 to 10 hours.