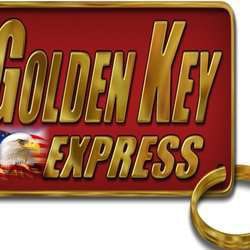 Six of Golden Key Express's eight car-hauling Peterbilts are outfitted with the latest in anti-idling technology, run only on batteries.
Harold White's desire to get a good night's sleep prompted the owner of California-based auto hauler Golden Key Express to select battery-powered auxiliary power units for six of his sleeper tractors. "After being around reefers for 25 years, I didn't want to have the sound of that [diesel] motor running while I was trying to sleep," White says. "I didn't want another motor running."
White also isn't losing sleep over the fact that he's not burning any fuel to operate his APUs. "Fuel is extremely important these days with the cost," he says. "I didn't want to burn any extra fuel at all." Of his battery-powered APUs, manufactured by Dometic, he says, "They're extremely efficient, and they're comparable in weight to the ones with diesel motors."
Most truckers are familiar with diesel-fired APUs, which have been around since the 1980s. But a perfect storm of rising fuel prices, a growing number of state and local anti-idling laws and the hassle of having to perform maintenance on another diesel engine is winning converts such as White to battery-powered auxiliary HVAC systems.
Normandin Transit, a fleet of 250 tractors and 500 trailers in Napierville, Quebec, used diesel-powered APUs until 2004. Since then the fleet has switched to battery-powered units in about 170 of its newest trucks, says Daniel Pascau, assistant fleet manager. Future trucks also will be equipped with a battery-based APU and a battery monitoring system.
Normandin uses the Thermoteck 12-volt cooling system developed by Quebec-based Redtech. Normandin trucks operate with two sets of batteries, with one set for the APU and the other for starting. "The APU batteries are recharged in about four hours of driving, and then you're ready for another 10 to 12 hours of air-conditioning the next night," Pascau says. For heating, the company installs diesel-fired heaters in the cab, burning less than a gallon for eight hours.
Pascau estimates the APU's cost at about $7,500, including installation and four marine-style batteries costing $250 each. "With Redtech, every year and a half or so you put in new batteries, and that's it," Pascau says.
Normandin's last three truck purchases have been Kenworth T660s with the Clean Power anti-idling HVAC system. Pascau says the Redtech system is similar to the optional Kenworth system, plus the truck carries extra insulation to make cooling the sleeper easier.
Kenworth, Peterbilt, Mack, Freightliner and International have all jumped on the battery-based bandwagon, offering HVAC systems as factory-installed options on some of their models. Some of these systems include a shorepower connection as well. While the systems depend on batteries to provide cooling, they usually are supplemented by a diesel-fired cab heater, which comes in handy in frigid temperatures.
Freightliner's factory-installed option is Bergstrom's NITE System, which also is offered factory installed by International and is available in the aftermarket. Installed under the bunk bed, the system uses a pair of deep-cycle 6-volt batteries. To ensure a full recharge, the system requires an alternator with a minimum of 30 amps of additional charging power. That would usually mean installing a 165-amp alternator in 2006 or older engines or 175 amps or more in newer trucks.
OEM and aftermarket APU manufacturer Dometic Environmental recommends an even stronger alternator for maximum cooling efficiency. The company suggests replacing the truck's alternator with an upsize model capable of 270 amps. Dometic also recommends a bank of eight Group 31-size absorbed glass mat (AGM) batteries, including four to replace the truck's original lead acid batteries for starting, says Lou Siegel, marketing director.
On the hybrid powertrain side, most battery packs for electric engine power are either lithium ion or nickel metal hydride. But one company is utilizing these technologies for in-cab power sources. Portland, Ore., small fleet owner and part operator Bruce Wingen designed Enertek Solutions' new Gen-a-Sys Solutions hybrid auxiliary power unit, which debuted at the Mid-America Trucking Show. Gen-a-Sys can provide heat and air-conditioning to the cab