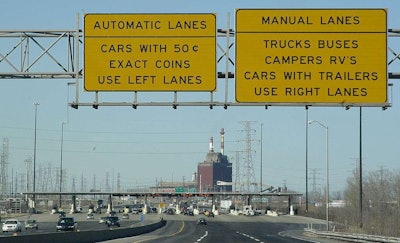 Virginia's plan to construct an Interstate 95 toll facility in Sussex County has resulted in widespread opposition, including an online petition.
The Virginia Department of Transportation estimated tolls would be $4 for cars and $12 for tractor-trailers at a single tolling plaza to be built between Miles 20 and 24. The department's preliminary plans stated it would have public meetings on the issue in the fall and execute a tolling agreement in the winter.
Trucking entities, including the Virginia Trucking Association, are against the plan, while governing boards in the Sussex region have passed a resolution against the proposal.
On July 24, Virginia Congressman J. Randy Forbes sent letters against tolling to fellow Republican Gov. Bob McDonnell and the Federal Highway Administration. Forbes stated it was his understanding that the department is preparing to file its final application with FWHA to pursue tolling I-95.
Many communities along the Interstate are economically stressed and "unable to shoulder additional economic challenges," he wrote.
Last September, Federal Highway Administration granted VDOT preliminary permission to pursue a pilot program that allows tolling existing interstates.
The petition against the tolls is available at www.virginiatollfree95.com and www.facebook.com/virginiatollfree95.