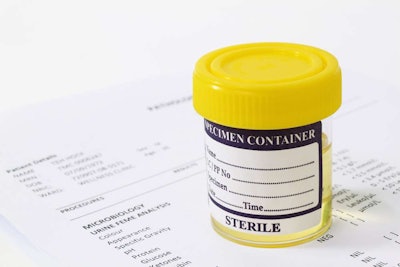 Major trucking leaders continue to advocate for the option of drug testing using hair instead of urine in federally mandated company driver pre-employment screening and random testing.
The federal Substance Abuse and Mental Health Services Administration sets mandatory guidelines for Department of Transportation's commercial driver drug testing. In 2004, it considered using hair testing and later concluded the proposal needed further research.
Hair testing is much more difficult to tamper with to avoid a positive result than urine analysis, wrote Schneider National's Don Osterberg in a July 30 Transport Topics opinion piece. The senior vice president of the Wisconsin carrier stated hair testing detects drug use over several months versus urine tests, which indicate drug use from the last 24 to 48 hours.
In 2008, Schneider began including hair testing in its pre-hiring process for drivers before adding it to the company's random-testing program in 2011. As of last June, 120 prospective drivers failed the urine test, but 1,400 prospective drivers had drug-positive hair tests.
J.B. Hunt, Gordon Trucking, C.R. England and Roehl Transport are among carriers that conduct hair tests, in addition to urine tests.
Last year, England added hair testing after the Utah carrier's trial run indicated hair tested positive at a rate of three times higher than urine alone.
American Trucking Association members that implemented hair testing detected drug use in nearly 2.4 to 10.4 percent more drivers than urine analysis alone, says Abigail Potter, an ATA researcher, who spoke to the SAMHSA Drug Testing Advisory Board last January.
Two years earlier, Potter had submitted comments to the Office of the Secretary of Transportation's on Procedures for Workplace Drug and Alcohol Testing. The association urged OST and Health and Human Services to "aggressively evaluate" using hair and other alternative specimens. The OST should partner with ATA for a pilot program evaluating hair testing by carriers, it added.
In 2006, J.B. Hunt began using hair testing and the following year, Hunt's senior vice president, Greer Woodruff, testified before Congress on its effectiveness. The ATA wanted SAMHSA and DOT to issue rulemaking to allow hair as an alternative testing method.
By 2011, the Federal Motor Carrier Safety Administration indicated the Arkansas-based carrier's rate of positive urine tests had dropped 75 percent through using hair samples, according to the Transportation Research Board.
Gordon Trucking began testing urine and hair following a testing period using both methods from July to September 2011. Of the 170 drivers screened, hair testing detected 10 positive candidates that would have otherwise been hired, the Washington truckload carrier reported.