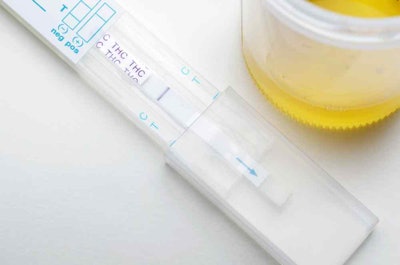 Companion bills that would require the Department of Health and Human Services to recognize hair testing as an option for carrier compliance of drug testing requirements for truck drivers were introduced this week in the House and the Senate.
The bills are aimed at preventing lifestyle drug users from landing jobs as commercial truck drivers.
Right now, only urine testing is recognized by Health and Human Services and is mandatory as a pre-employment test for truck driver applicants.
The Trucking Alliance (a group of large trucking carriers) and the American Trucking Associations are advocates for allowing hair testing to be used instead of urine testing. As noted by a report on Overdrive last year, ATA researcher Abigail Potter, when speaking to the Substance Abuse and Mental Health Services Administration in 2011, using a hair sample to test for drug use yields much higher positive tests. About 2.4 to 10.4 percent more driver applicants are screened out due to positive drug tests when using hair, she noted.
Several large carriers already use hair drug testing in their pre-hiring process, including Schneider, J.B. Hunt, Gordon Trucking, C.R. England and Roehl Transport. Click here to see that story.
The bills introduced in Congress this week also have ties to the drug and alcohol clearinghouse the Federal Motor Carrier Safety Administration says it is working on: Requiring HHS to accept hair testing will allow test results from hair-only drug tests to be reported to the clearinghouse.
A similar bill was introduced last December in the House by Wisconsin Republican Reid Ribble, but did not go anywhere.