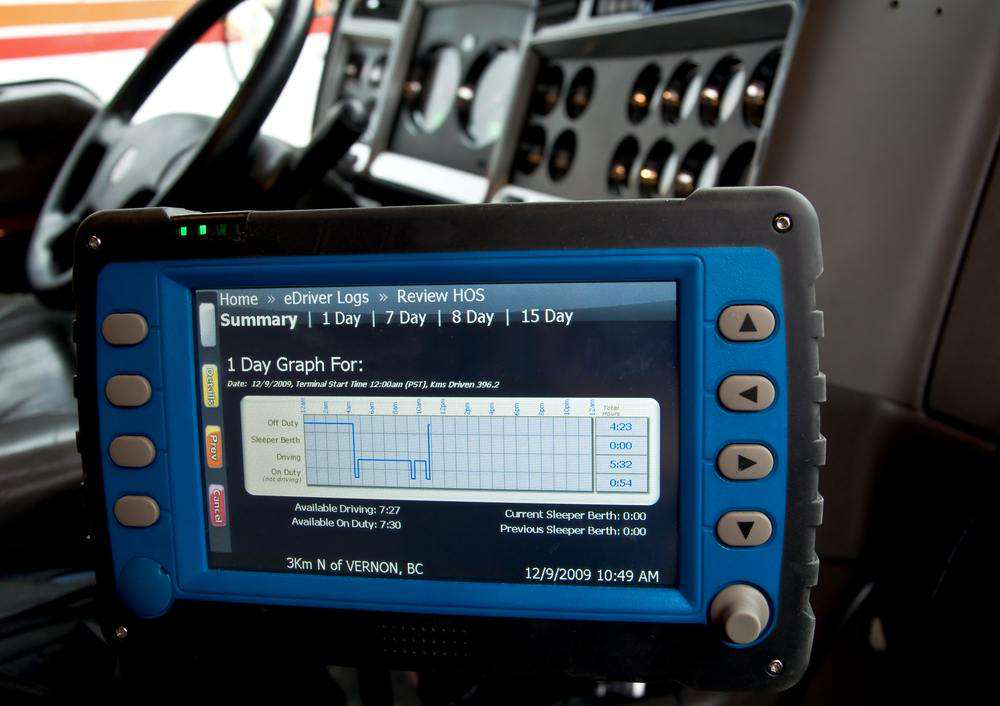 An electronic onboard recorder (aka electronic logging devices) rule is still slated to be proposed in November, says the Department of Transportation in its semiannual status report, released this week.
The DOT says in its report that requiring e-logs would "improve compliance with the hours of service rules and thereby decrease the risk of fatigue-related crashes attributable to non-compliance…"
Echoing former issuances from the Federal Motor Carrier Safety Administration, the report says the rule has to establish four basic items: (1) standards for EOBR devices themselves, (2) the requirement that all drivers use them (3) requirements of supporting hours of service documents and (4) safeguards to ensure fleets and enforcement officials can't use EOBRs to harass drivers.
Also in the DOT's semi-annual report is a bit about the status of the CDL drug and alcohol clearinghouse — a database that would store all failed or refused drug and alcohol tests for CDL holders. The rule is expected to be proposed sometime this month and would not only establish the database but require carriers to submit positive test results to FMCSA.
Carriers would have the ability to with written consent from a driver be able to access the clearinghouse to check if a driver applicant's name was listed. The MAP-21 highway funding law passed last year requires the clearinghouse be in place by October of next year.
Last in the DOT's report regarding trucking regulations was an update on the driver-vehicle inspection reports. The agency wants to propose a rule rescinding the requirement that drivers who have found no vehicle defects during an inspection submit and keep record of said inspection. DOT expects a proposed rule in September.