With the handheld cellphone use ban in place for interstate drivers, Bluetooth equipment takes on more importance as a way to talk legally on mobile devices. The technology is compatible with hundreds of devices, and headsets like these allow for hands-free use.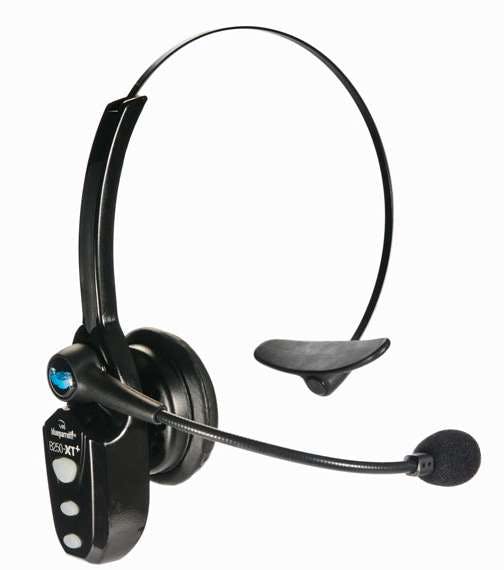 More talk time
The VXi BlueParrott B250-XT+ headset offers everything the B250-XT had with some additional features, including enhanced Xtreme Noise Suppression technology to knock out aggressive noises. It also includes wideband audio and increased talk time to at least 20 hours per charge.
Visit VXICorp.com.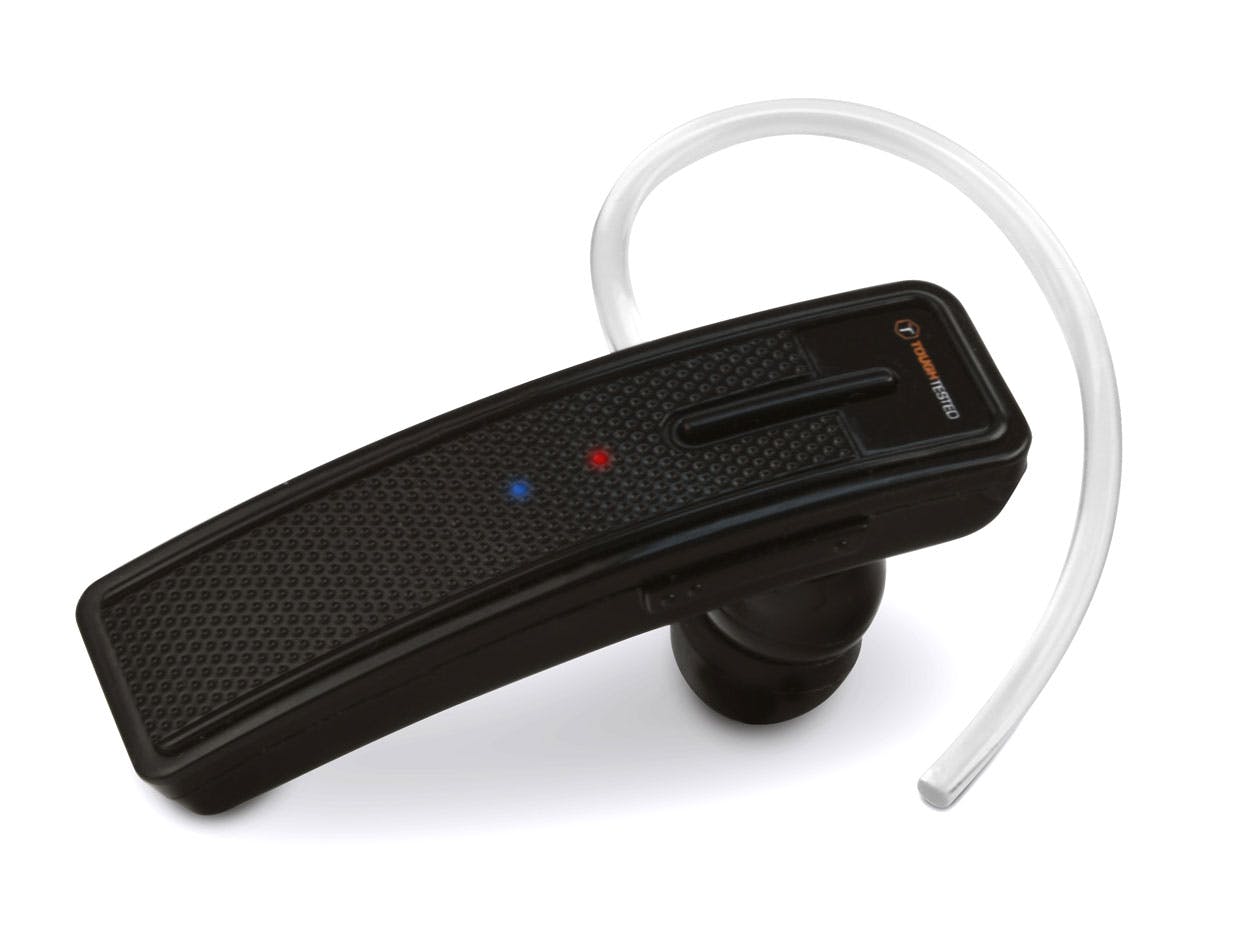 Advanced synching
The Mizco ToughTested 707 Bluetooth headset features noise-canceling, dual-microphone technology with wind diffusion and a flexible ear hook. The headset, which is reversible for use on right or left ear, has battery life of 200 standby hours or seven hours of talking. The on-off switch saves battery power when the headset is not in use, but the phone remains paired with the headset. Car and home chargers and a USB cable are included. It has a five-year warranty.
Visit Mizco.com or call 800-266-4026.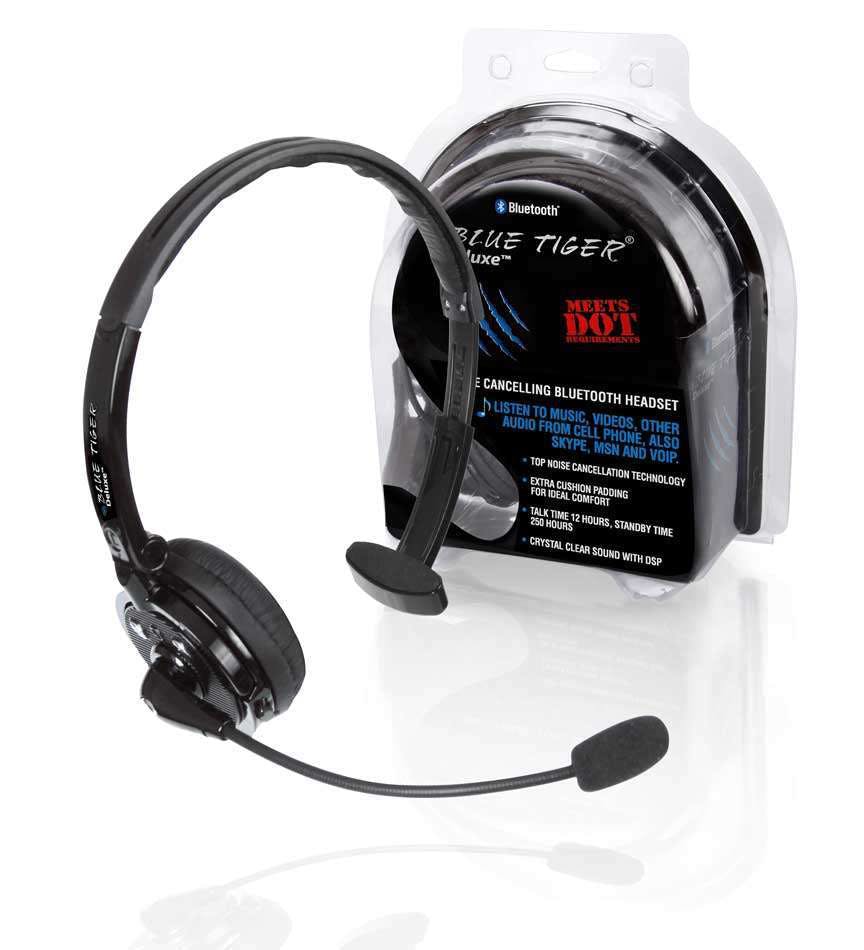 Web audio streaming
The Blue Tiger Deluxe Bluetooth headset lets the user stream all audio played from the phone through the headset, including Pandora and Sirius/XM radio and YouTube videos. It can also connect via Bluetooth to a computer or tablet and use Skype.  It features noise-canceling technology.
The Deluxe's battery life allows for up to 20 hours of talk-time and up to 350 hours of standby time. The headset also includes a lifetime extended warranty.
Visit BlueTigerUSA.com or call 800-935-1165.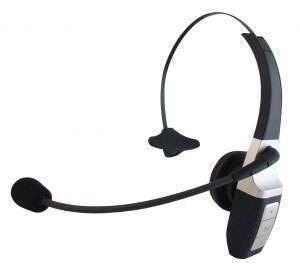 Long-distance talking
The Paccar Parts Mirrex Bluetooth-enabled headset filters background noise and the bendable boom microphone allows drivers to talk at a normal level. The rechargeable battery offers up to 14 hours of talk time and 20 days of standby time. The kit includes a 12-volt vehicle charger, and a 110-volt home charger. The headset can be paired with and used up to 33 feet away from a Bluetooth-enabled cellphone. Multifunction buttons offer drivers control of volume, redial, call transfer and voice dial with cellphones enhanced for voice recognition.
Visit Paccar.com.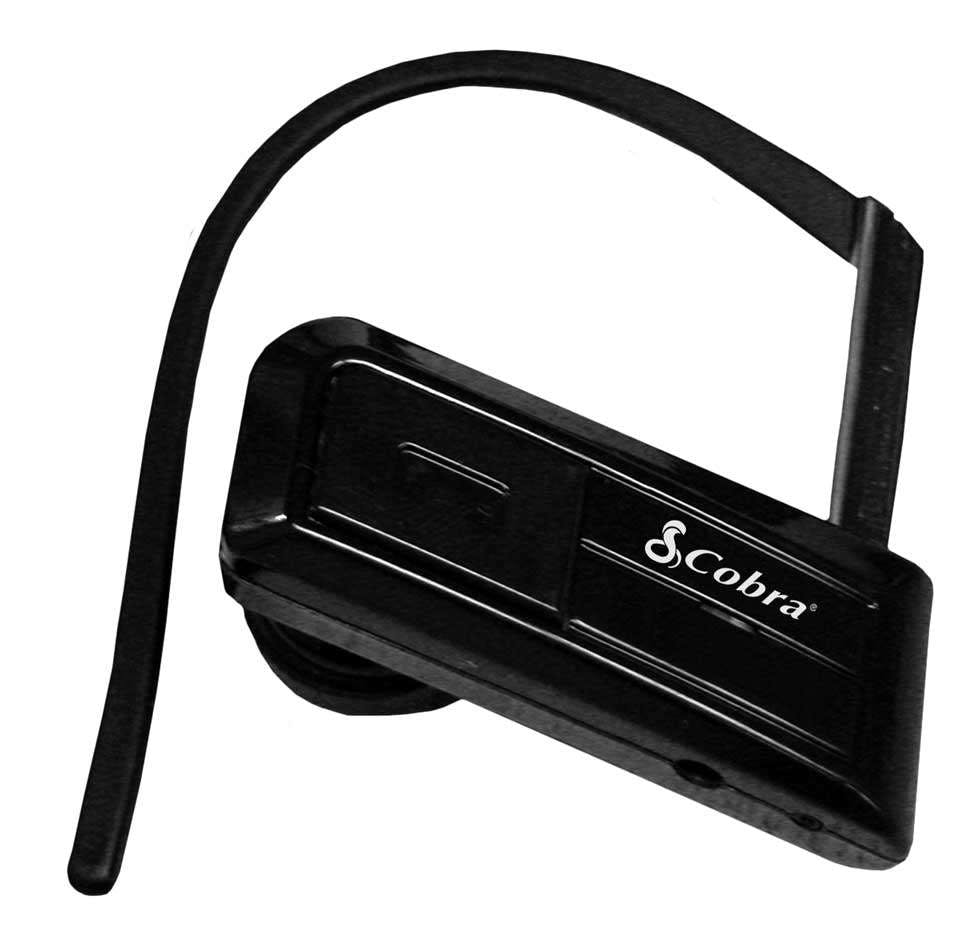 Calling via Web
Cobra's 2.1 Bluetooth wireless headset comes with noise-canceling technology and Voice Over Internet Protocol, which allows calls over the Internet. The headset can be worn on either ear and can store up to eight paired devices. Features include a one-touch on-off button and volume controls. The battery supports five hours of talk, five hours of music streaming and 300 hours of standby. It comes with USB and vehicle chargers.
Visit CobraHandsFree.com or call 866-610-9322.