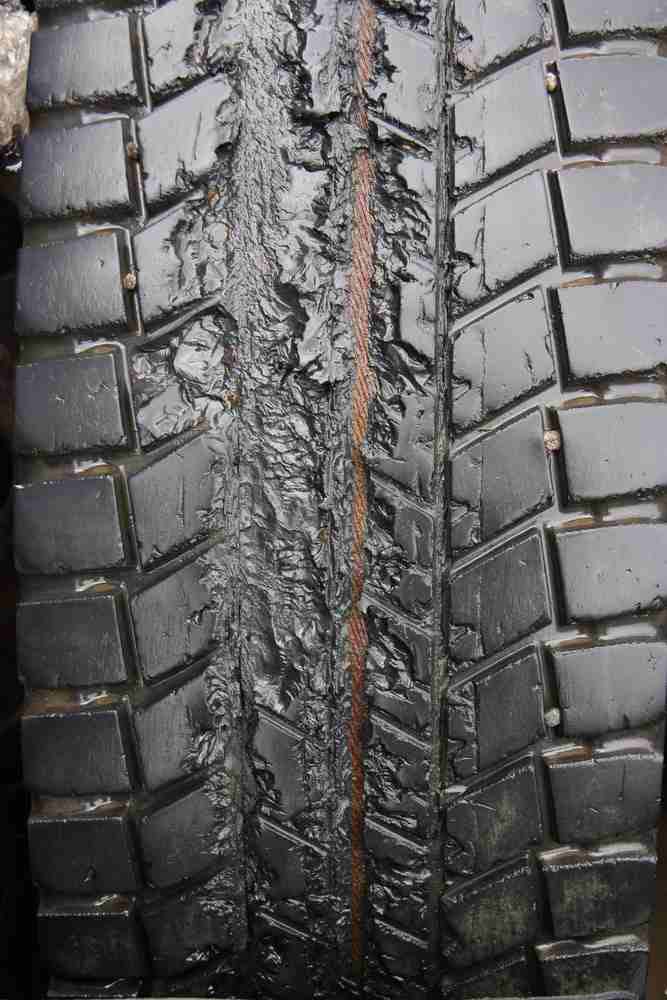 South Carolina Trucking Association VP G.M. Scott Murrary said the summer's record temperatures have caused tire-related problems to rise a noticeable amount. "Truck fleets or operators with good, well rounded tire management programs have seen their tire-related problems rise 5 to 8 percent this year," Murray said.
Tires are the third-highest cost for truck operators. Still, the "cheapest product many times does not produce the lowest overall cost," he said. "Truck tire pressure monitoring systems and proper inflation pressure are helping reduce tire problems and, certainly, frequent tire checks are needed to deal with the increased heat."
Oklahoma has had a hike in blowouts and tire debris because of high temperatures this summer and last, said Terri Angier, a spokeswoman for Oklahoma Department of Transportation
"This has translated into our crews having to clear and remove this tire debris from the roadways more frequently, but hasn't resulted in any increase in accidents due to the debris that ODOT is aware of since the highway patrol handles the accidents," Angier said. "However, we would probably be made aware if there was a pattern of this."
The Washington State Patrol scheduled a one-day crackdown for May 31 in two counties focused on defective and underinflated tires on commercial vehicles. Tire failures seem to rise with temperature and, when left on the road, create a safety hazard and costs thousands annually in disposal costs, said Trooper Andrew Stoeckle.
Underinflated tires are more susceptible to cuts and flats and research indicates most tire and scrap rubber debris on roads is caused by underinflated tires, he said. "Truck tires are considered unsafe and out-of-service if found to be 50 percent underinflated," Stoeckle said.
Still, state transportation officials for Georgia, Kentucky and Wyoming reported not being aware of a spike in tire blowouts this summer compared to past years.
Some carriers have dodged a hike in blown tires over previous summers through close attention to tire inflation.
Several years ago, Schneider National increased the frequency of tire inspections during inbound and outbound inspections at its operating centers, said Rob Reich, vice president of maintenance operations. The Wisconsin-based carrier also checks and corrects tire inflation on its 9,885 company trucks and 31,500 trailers whenever these are in the shop, he said.
"It's common for carriers to experience a surge in tire costs in the summer due to the heat," Reich said. "This year's surge has been no different than previous years, despite the record heat."
Frequent checks should be conducted year round, he added. "A tire that's underinflated throughout the winter will become a blown tire in the summer," Reich said.
The Michigan-based Con-way Truckload also has avoided surge in blowouts on its 2,700 company trucks compared to past summers, said Randy Cornell, vice president of maintenance. "It's not typically the wear that causes a tire to blow, it's typically over or under inflation that's the problem," Cornell said.