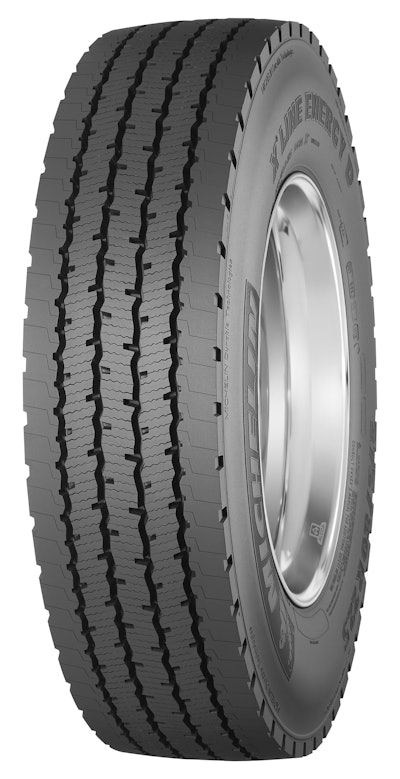 Michelin's new X Line Energy D tire, released Aug. 22 at The Great American Trucking Show in Dallas, Texas, was built to offer fleets and owner-operators better fuel economy, longer tread life and better traction than previous models, the company says.
The top layer of the tire's tread rubber is balanced to provide the fuel efficiency benefits and resistance to tread scrub, while the bottom tread rubber layer has properties that promote cooler casing temperatures, helping lower rolling resistance and extend casing life. It also uses the company's proprietary MatrixTM Siping Technology, which promotes even wear and improved traction.
Michelin also at the show announced a partnership with TravelCenters of America, in which TA and Petro truck stops will start carrying the Michelin X One single wide tire, adding 200 TA locations and 450 service trucks to Michelin's X One service network.