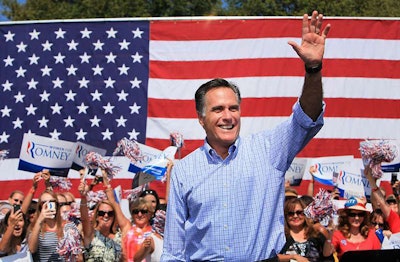 The trucking industry as a whole contributed $7.8 million in campaign contributions this election season, and 85 percent of it went to Republican candidates — the largest percentage since 1990.
The GOP's presidential candidate, former Massachusetts Gov. Mitt Romney, earned nearly $3 million from the industry himself, pulling in $1.68 million in contributions gathered by American Trucking Associations President Bill Graves and another $911,820 from fleets, truck rental companies and truck and trailer manufacturers.
After Romney, Texas Gov. Rick Perry — a candidate in the Republican primaries, received $75,000 from the trucking industry and Democratic President Barack Obama received $63,796.
The Owner-Operator Independent Driver Association contributed $298,738, and $163,500 of that was designated for Republicans.
For the full story on trucking's monetary contributions to the election, see Jill Dunn's report on Overdrive sister site CCJ.