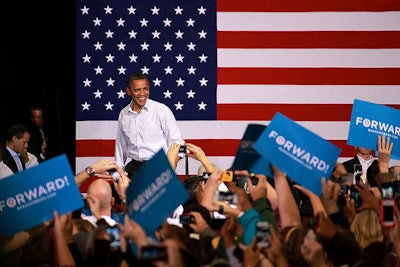 In picking up a big chunk of large swing states like Ohio, Iowa, Wisconsin and Pennsylvania, President Barack Obama has been re-elected, defeating Republican challenger Mitt Romney Tuesday.
Overdrive will be covering several facets of Tuesday's elections throughout the week, including posting stories with response from truckers offered from Facebook and Twitter and via email.
What do you think about the election's results? Feel free to post your thoughts below.