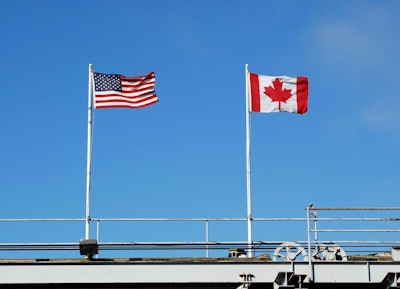 The FBI issued an announcement this week saying it is investigating a scheme in which Canadian business entities are defrauding U.S. companies, including trucking companies. The FBI says the scam starts when a Canadian business, usually based in Montreal, asks for a line of credit with a U.S. company, and after securing one, placing an order and arranges for shipping by a third party.
The materials are trucked to Canada and payment is never made, the FBI says. The FBI has issued this list of allegedly fraudulent Canadian businesses involved in the scheme:
Canstruct, Inc.
AYA Distributors
Xpress Auto Parts
Point Tech Performer, Inc.
Emptech
It says that affected industries include trucking companies, lumber and construction materials retailers, tire retailers, auto parts retailers and painting supply companies.
If you've been a victim of the scheme, the FBI is asking you to complete an online questionnaire and to maintain all documentation related to the scheme, including electronic documents and e-mails. For more info on the scheme, call (877) 236-8947 or email canscam@ic.fbi.gov.