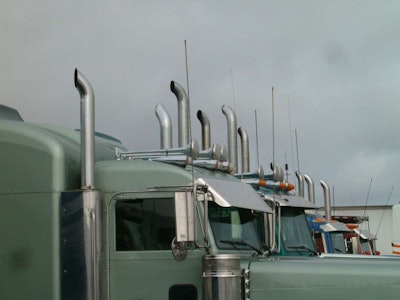 For those making runs in California, be ready — state officials are set to begin Jan. 1 strict enforcement of new regulations for truck exhaust and will be dinging violators about $1,000 per violation.
According to a report by Overdrive sister site CCJ, truck weighing more than 26,000 pounds with 2000-2004 year-model engines must install state-approved soot filters or upgrade to newer vehicles. California's Air Resources Board, in addition to the $1,000 fine, can block registration of non-compliant trucks and can even impound them. Overtime, penalties will become more severe, CARB says.
Those owning three trucks or fewer can delay compliance until 2014 by taking advantage of CARB's small fleet option. Installation of a filter can take longer than a month, but even if filters are not installed in time, CARB will reduce penalties for those in the process of doing so.
The new regs apply to all trucks operated in California, not only those registered with the state.