With the Mayan Calendar and doomsday mania coming to a head this Friday — the day the Mayan calendar supposedly "ends" — Overdrive publisher Randall-Reilly delves into a much more real-world apocalyptic scenario: The Truckpacolypse. That is — what would happen if all trucks in the U.S. were halted?
The issue is examined in an infographic on TruckerClassifieds.com and details what would happen to water and food supplies, fuel availability, healthcare, banks, the retail segment, manufacturing and emergency responders. Click here (or the photo below) to see the infographic.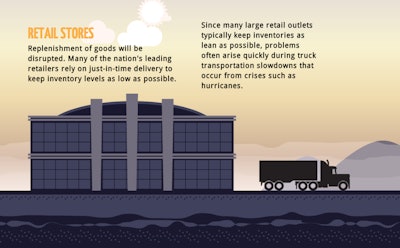 Overdrive Senior Editor Todd Dills wrote a similar piece for Truckers News (which merged with Overdrive in August) in 2008. Click here to see his piece.