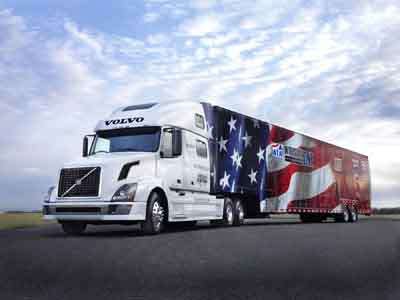 The American Trucking Associations this week at a banquet in Washington, D.C., named 19 professional truck drivers the 2013-2014 American's Road Team captains. As part of the group, the drivers will travel the country the next two years as faces of the industry and trying to inform the public about highway safety.
The group was selected from 32 finalists, a pared down number from the original 2,000 applications.
For the list of drivers, see Overdrive sister site CCJ's report.