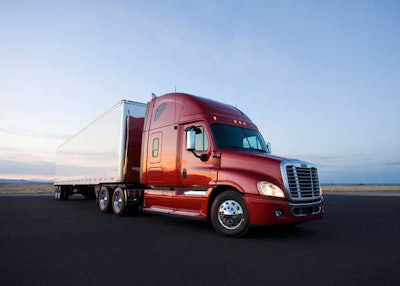 In a move that could leave 1,300 North American factory workers out of a job, Daimler Trucks North America — Freightliner and Western Star parent company — confirmed today reports from this week that the company has notified workers of potential layoffs.
Daimler spokesman Dave Giroux said this morning that the company has not released a timeline or information on which plants may be targeted for cuts, but a Daimler statement says that layoffs will be the last option the company uses as a profit-boosting measure.
Reports this week said the cuts will likely come in North Carolina and Oregon, and data from the North Carolina Department of Commerce corroborates. The Portland Business Journal has reported that layoffs could come at a Portland facility, but the state has not reported any data provided from unions.
For more on the story, see Overdrive sister site CCJ's coverage.