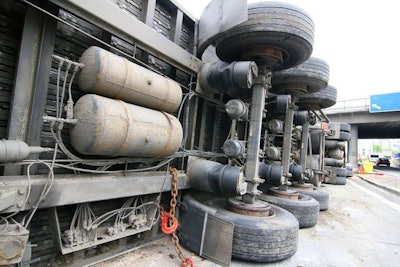 The American Trucking Associations has received a letter from the Truck Safety Coalition that blasts the association for its recently released report regarding crash fault and accountability.
ATA's report — a round-up of studies done in the last decade involving car-truck crashes and who's at fault — concluded that about 80 percent of truck-car crashes were caused by the drivers of cars, not trucks, citing the research as evidence that the Federal Motor Carrier Safety Administration tackle its lack of crash accountability in Compliance, Safety, Accountability scoring sooner rather than later.
The Coalition says ATA's report "rehashes and misuses" the studies it cites, saying that 97 percent of deaths in car-truck crashes are those in cars, not trucks.
For the full story on the Truck Safety Coalition's letter, see Overdrive sister site CCJ's article.