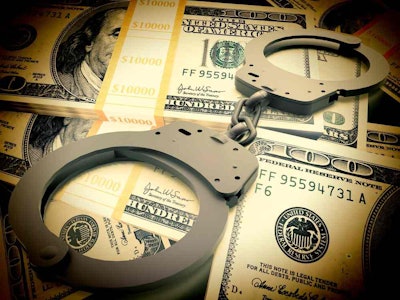 Following a two-year probe, 28 people have been indicted for allegedly swindling $1.7 million from multiple U.S. trucking companies, says the Department of Homeland Security's Immigration and Customs Enforcement's Homeland Security Investigations.
ICE calls the thefts a "sophisticated money-wiring scheme" in which multiple people obtained codes and bank account numbers — and then provided them to others via phone calls and text messages — from trucking companies who would wire checks to drivers and truck stops via services like Comdata, Fleet One and TCH.
The alleged thieves — who were charged with 97 counts of various fraud, conspiracy and money laundering last month — would then pose as truck drivers at truck stops, present the proper information and pick up and cash the check at the truck stop.
The scheme occurred between February 2011 and November 2012, mostly in the Northern District of Ohio, says ICE.