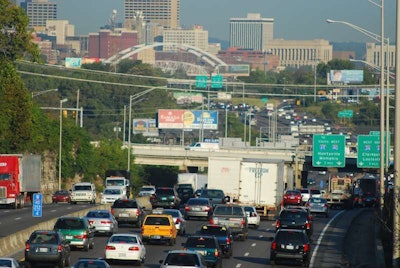 Traffic congestion in the month of December — for the first time in several years — did not completely fall off from the month prior.
While that may not sound like the best thing for you, your operation and your patience, it may be a sign that the economy may be making significant strides, says Inrix, whose Gridlock Index measures monthly traffic congestion nationwide.
Congestion from December 2011 to December in 2012 dropped only 3 percent. In the same span in 2011, traffic congestion fell 20 percent. Moreover, November was the first month in nearly two years that saw a month-over-month increase in congestion. Inrix's Index shows that November congestion increased 15 percent.
Inrix says that the amount of traffic on roadways is a good indicator of economic strenght.
Overdrive sister site CCJ has the full report on Inrix's Gridlock Index report. Click here to see it.
Overdrive also reported in January that traffic congestion accounted for a loss of $28 billion to the trucking industry as a whole in 2011. Click here to see that story.