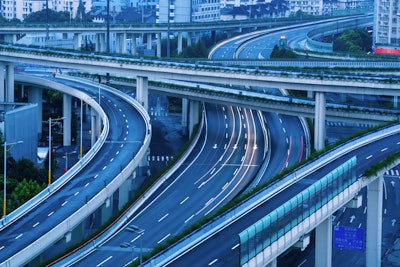 In President Barack Obama's budget proposal for the 2014 fiscal year, which was released April 10, $77 billion has been allotted for the Department of Transportation, which constitutes a 6 percent increase over the 2012 fiscal year.
The White House budget also includes an immediate $50 billion for investment in infrastructure nationwide as an attempt to spur job growth and address "transportation assets in most need of repair," says the DOT, in addition to $6.4 billion earmarked for construction of a national high speed rail network.
The President's budget also includes "full support" of MAP-21 — the current highway funding law — coming in the form of $53 billion for programs required by the law, which, as far as trucking is concerned, includes — among other items — a requirement to mandate electronic logs, expand truck parking and study expanding truck size and weight.
The $53 billion for MAP-21 overlaps some with the $50 billion plan for immediate funding.
"With these funds," says the DOT's announcement, "we will be able to strengthen our transportation system, create jobs and grow our economy.
The American Trucking Associations criticized the president's budget proposal for not including specific methods for generating new revenue for funding highways and other transportation infrastructure.
The president's budget, however, is one of several options posed to Congress for approval. The 2014 fiscal year starts Oct. 1, 2014.
Editor's note: An earlier version of this story incorrectly stated the Obama budget proposal included $77 million for the Department of Transportation, instead of the $77 billion it actually includes.