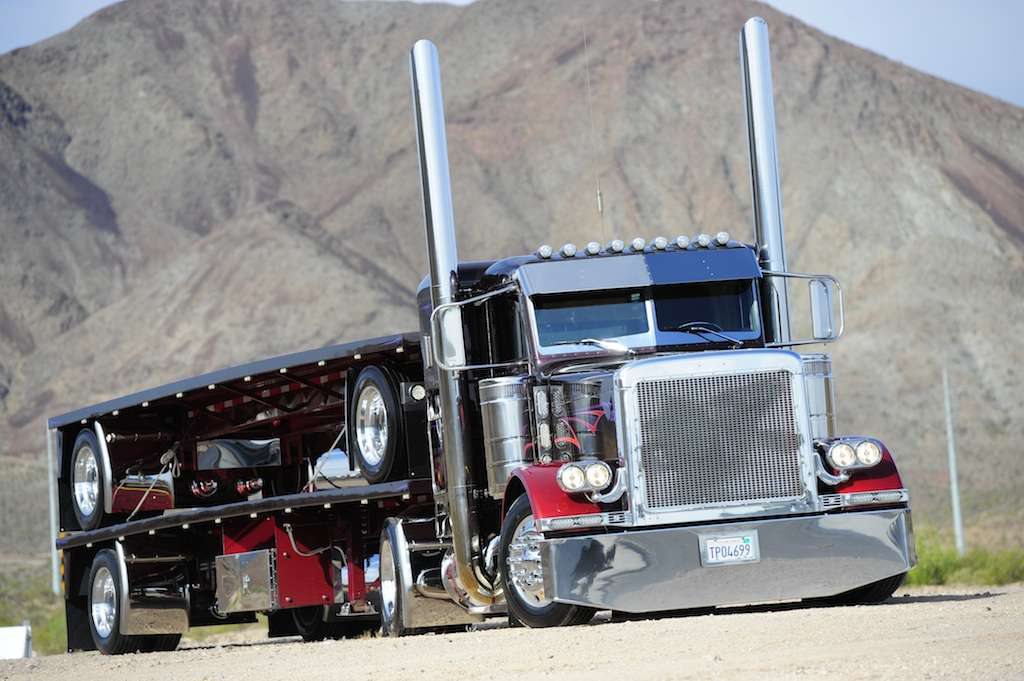 The Great West Truck Show this month offers a little something for everyone in trucking, including much for drivers in the form of Overdrive's Pride & Polish truck beauty contest, free truck parking, educational seminars and more than 200 equipment and service exhibits.
For the second year in a row, the show will be held at the Sands Expo & Convention Center in Las Vegas. The three-day event begins on Thursday, May 30, and ends Saturday, June 1. Online registration before the show is free, but on-site registration is $10. Click here to register or learn more about hotel and travel information.
Overdrive's Pride & Polish contest at Great West will pit dozens of show and work trucks against one another in a qualifying round for the third annual Pride & Polish National Championship, which culminates at The Great American Trucking Show in Dallas in August. The four best of show winners from Great West's event will be qualified to compete against the best of show winners from Pride & Polish's five other stops: The 2012 Great American Trucking Show, 2012 Charlotte Diesel Super Show, 2012 Performance Diesel Inc. Dyno event, 2013 75 Chrome Shop Show and the 2013 Fitzgerald Truck Show.
In addition to the annual Overdrive's Partners in Business seminar — where current and prospective owner-operators can pick up valuable information on running a profitable one-truck operation — the California Trucking Association will be hosting SmartSessions for owner-operators with seminars ranging from dealing with federal hours of service regulations and CSA to learning leadership skills and preventing accidents.
Click here to learn more about Pride & Polish — or enter your truck in the contest — and click here to learn to see the full Schedule of SmartSession seminars.
Click here to learn more about The Great West Truck Show or to register.