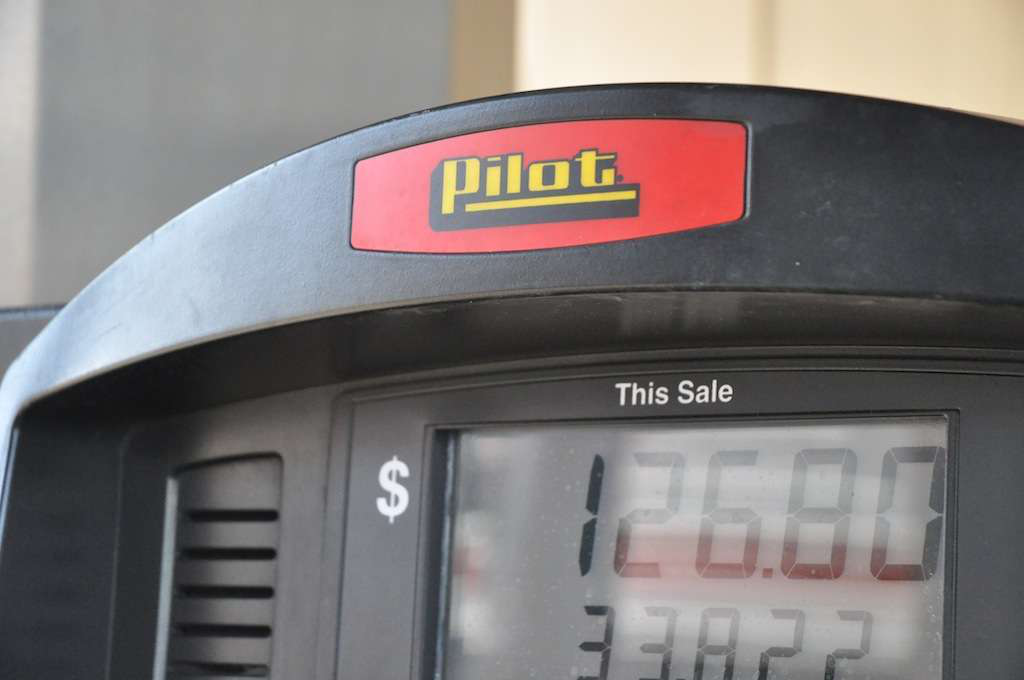 On the heels of several other lawsuits — all class-action — Pilot Flying J has been sued yet again, this time by a carrier based in Gadsden, Ala. Osborn Transportation filed its suit in the Northern District of Alabama May 13, and the suit is filed solely on its behalf and is not a class-action claim.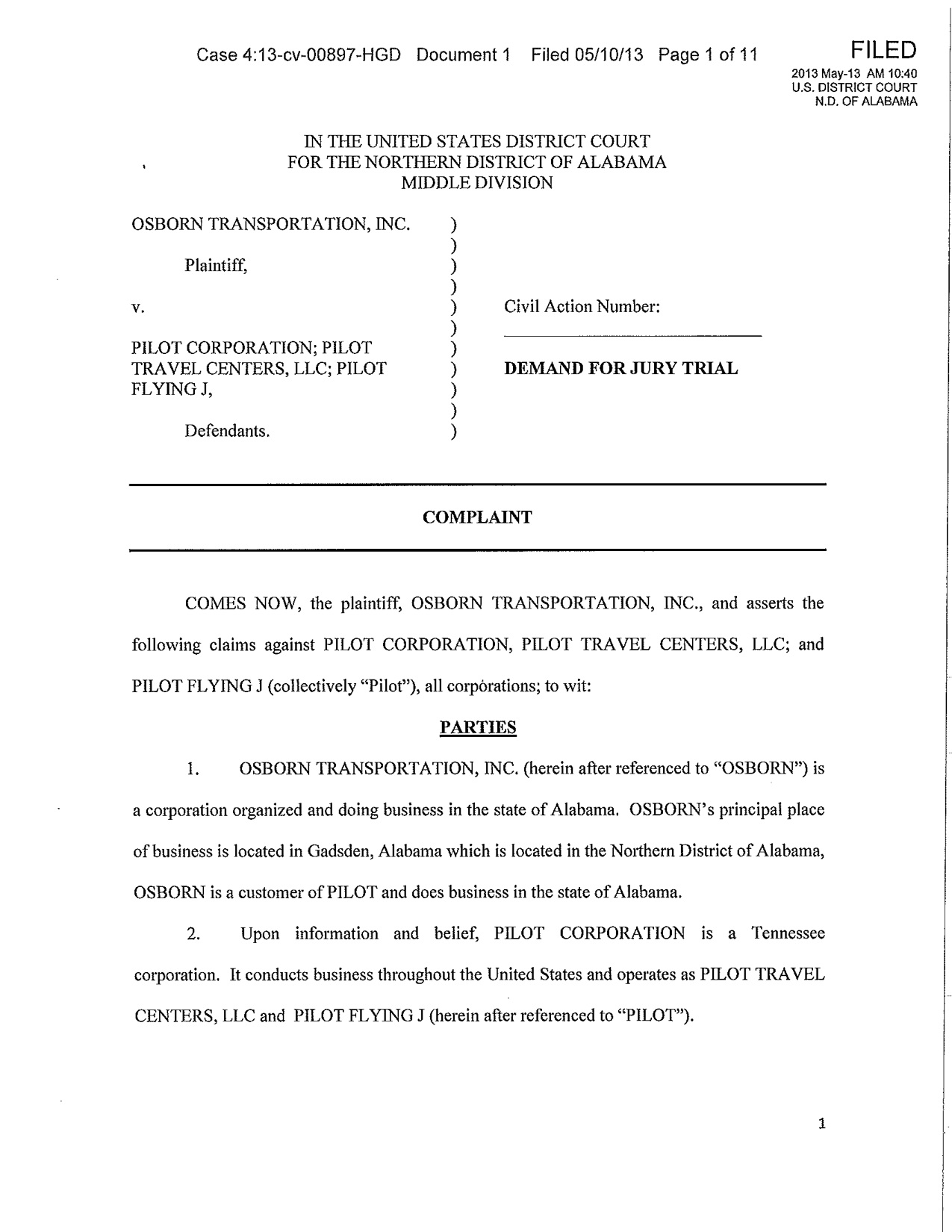 The lawsuit does not list a specific amount Osborn is seeking, but it does exceed $75,000, according to the lawsuit documents.
This suit and the others stem from federal allegations against the truck stop company and fuel provider that it defrauded trucking companies out of tens of millions of dollars over at least a seven-year period. The lawsuit says Pilot, its owners, executives and salespeople of "willfully devised and conspired to devise a scheme to defraud Pilot's customer Osborn by deceptively reducing rebate amounts and deceptively changing agreed-upon diesel price discounts."
The carrier is suing for breach of contract, conversion, unjust enrichment, promissory fraud, fraudulent misrepresentation, deceit and violation of the consumer protection laws and is seeking restitution, compensatory and punitive damages, an order for Pilot to stop engaging in such practices and attorney's fees. Osborn is also seeking a jury trial.