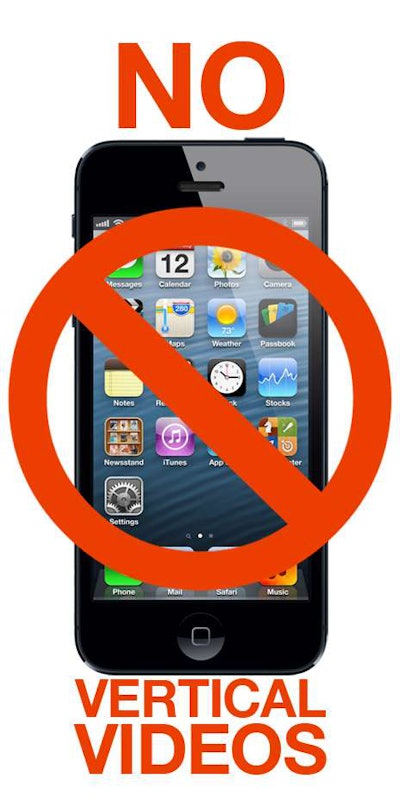 Just like many other holidays, I hope this Fourth of July offers you and your family many occasions to shoot lots of photos and videos as you make memories.
From children dressed in red, white and blue to backyard barbecues and fireworks, I know you or your spouse is bound to have your cell phone out.
(It's rare these days to see folks these days with anything more than their cell phone to take photos or video.)
Here's a really quick tip that will dramatically improve the videos that you shoot over the holiday.
Don't shoot a vertical video. Just don't do it.
It's really easy for us to do it because we shoot vertical photos. (Vertical photos are just fine by the way.)
But, vertical videos are just not the way to go to create videos that are easily sharable or look good on other devices.
It's easy to demonstrate this. Look at your TV. Look at your computer monitor. When you go to YouTube, check out the shape of their video box. They are all horizontal (rectangles) in nature.
Even Facebook's video box is a horizontal rectangle.
It's not as if YouTube or Facebook will deny your video if you try to upload a vertical version of it, but those videos don't look nearly as good on any of those platforms.
An easy rule-of-thumb to help you remember is to make sure the volume buttons on your phone are either on the top or bottom when you are shooting.
iPhone protip: If you are shooting a video (or a photo) with your iPhone, you can take the photo or start and stop your video by pressing the volume buttons. It will help you take much clearer photos than tapping the camera icon on the phone itself, which can cause the phone to move and blur your shot.
Here is a very tongue-in-cheek video that shows some of the "dangers" of shooting vertical video.