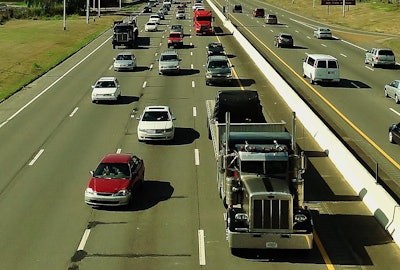 A new Connecticut law dealing with independent contractor status is being embraced by owner-operator advocates.
On Oct. 1, owner-operators in the state working solely for one company become exempt from Connecticut's unemployment law. Current law regards these truckers leased to one carrier as employees of that company.
The Motor Transport Association of Connecticut and the Owner-Operator Independent Driver Association supported the measure.
Connecticut owner-operators will still have to meet all three requirements of standard "ABC Test" to qualify for the exemption:
They must be free from the employer's control and direction
Perform a service outside the employer's usual course of business or outside of all the employer's places or businesses and
Be customarily engaged in an independently established trade, occupation, profession, or business of the same nature as the service being performed for the employer.
Democrat Gov. Dan Malloy signed HB 6151 June 24 after lawmakers unanimously approved the measure.
Meanwhile, New Jersey Gov. Chris Christie has not indicated if he if he will sign a bill that would bar owner-operators from drayage and parcel delivery service.
Opponents and supporters of the Truck Operator Independent Contractor Act have speculated a veto from the Republican governor, who is campaigning for a second term.
The legislation creates the presumption of an employer-employee relationship in the drayage trucking and parcel delivery industry. If signed into law, trucking companies considered in violation could be fined $100-$1,000 and receive administrative penalties of up to $2,500 for a first violation and up to $5,000 for each subsequent violation.
On May 30, the state Senate voted 21-17 for the bill after the Assembly cleared it with a 43-30 vote.