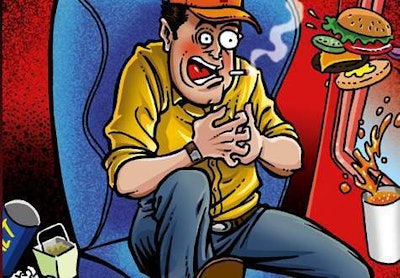 Other than getting hammered with unpaid detention time, learning new sets of regulations every quarter and stomaching $4 a gallon diesel for a half-decade now, what's a worst case trucking scenario look like?
There's a litany of wild, hairy or downright bizarre situations truck drivers can and do encounter every day, but Overdrive has picked 10 of the worst case scenarios a driver can find himself or herself in and done some research as to how to respond when such a scenario arises.
The result is the 10 Worst Case Trucking Scenarios comic panel-style infographic, based at OverdriveOnline.com/worstcase.
The scenarios and the corresponding response advice are each documented there, and one panel from the infographic will be highlighted daily. Also, readers can submit in writing what their worst case scenario would be or has been, and Overdrive artists will take a crack at drawing some of the best ones.
First up, what do you do if you're stricken with a heart attack while driving? Here are some quick tips: