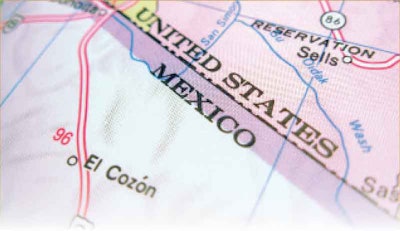 Long-haul and drayage Mexican carriers entering the United States have generally lower out-of-service rates than their American counterparts, according to current federal data.
While ten of the 12 Mexican carriers in Federal Motor Carrier Safety Administration cross-border pilot program had OOS orders, the percentage rates for most is lower than national average for U.S. carriers. Also, data gathered on both program participants and Mexican companies limited to border drayage showed a progressive drop in OOS orders since 1993, according to a June congressional report.   
None of the carriers in the current program have driver OOS rates exceeding the U.S. average of 4.9 percent. One company was the sole participant with a higher OOS vehicle rate than the U.S. rate of nearly 21 percent.
The driver OOS rate was 0.61 percent for Transportes Monteblanco, 0.26 percent for Service De Transporte International Y Local and 3.8 percent for Servicios Refrigerados Internacionales. The vehicle OOS rate was 22.2 percent of Baja Express Transportes and 20 percent for Transportes Del Valle De Guadalupe.
Only one carrier, Transportes Olympic, received OOS ratings in both categories, with nearly 4.3 percent average for drivers and a 3.3 percent rate for vehicles.
Last month, the agency announced it would admit a 13 carrier to the program, Sergio Tristan Maldonado, DBA Tristan Transfer. 
Five participants have satisfactory compliance reviews as well as permanent authority. Of these, three had already been in the FMCSA's 2007–2009 program for Mexican carriers. The trio received credit for that time in calculating the 18-month provisional operating authority period. 
Transportes Olympic had its compliance review in 2009 and the other four underwent CR early last spring.
The recently released report on data gathered on Mexican carriers at the Southern border noted a decrease in OOS orders had occurred over the previous year for most years. The report summarized data from bus and truck companies by fiscal year and did not separate numbers by vehicle type.
In FY 1993, the average OOS rate was close to 25 percent for drivers and almost 51 percent for vehicles. But for 2011, the most FY listed, that rate was little more than .9 and 16 percent respectively. During this time period, truck and bus entering the United States from Mexico increased 101 percent.
The agency's check of CDLs from FY 2004-201 indicated 98.3 percent had valid CDLs for the first year, but dropped slightly to 98.2 percent in the last year of the FMCSA's data.
On July 26, the U.S. Court of Appeals for the District of Columbia rejected the Owner-Operator Independent Drivers Association's and the Teamsters union's petitions for rehearings after the court ruled the FMCSA pilot program could continue.