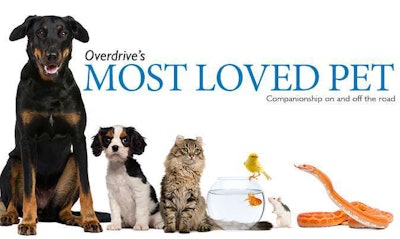 Beginning today and continuing through Jan. 1, we are counting down the finalists of Overdrive's Most Loved Pet contest. With more than 160 pet nominees and thousands of votes cast, it was quite a race to the finish. Here are the dog and several cats who placed 10th. Check back tomorrow to see which dog, cat and "other" animal placed ninth.
Dog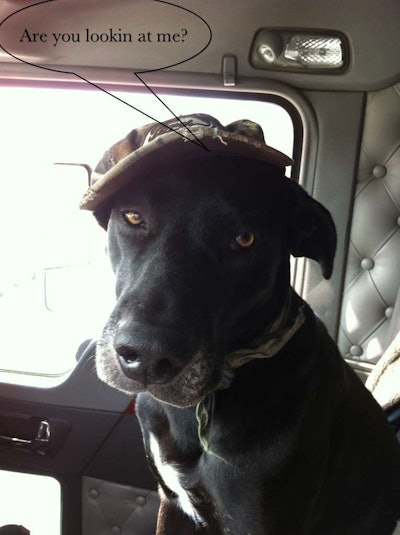 Bo is a 3-year-old Great Dane mix, and his owner, Luke Bright, says he's an "amazing friend and companion." Bo has been riding with Luke since he was 6 months old, so he's spent most of his life traveling.
"I can't go anywhere without him, he's always ready to go. When it comes to riding in the truck he knows the routines. When the truck is in reverse he stays out of the mirror; when the brake gets pulled it's time to go out; and when I pull out my log book he knows to sit still until the paperwork is done. He is the most amazing dog I have ever known, and yes, he is spoiled rotten," Luke writes.
Luke Bright | Company driver, Brokings Transport
Cats (three-way tie)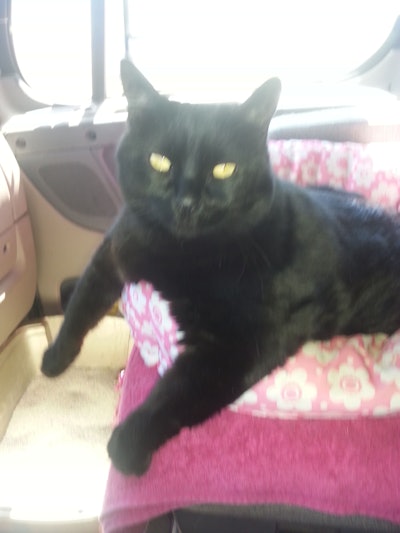 Chubbs-Elvis Peters Whittington has been riding with his owner, Sianna Whittington, for six years. Sianna says she is woken every day to a "claw-filled massage" and that she must fluff his pink pillow and place it by the air vent every night.
"Chubbs is the epitome of spoiled, I mean loved! For six years he has been my constant companion on the road. Every morning he wakes me with a claw-filled massage, a gentle reminder that he requires fish in his bowl before anything else can be accomplished. He rides on a fluffy pink pillow bed on the passenger seat (yeah, real men wear pink), also has a leopard print bed in the bunk. When we go home, he climbs on the back of the couch and looks down upon everyone. He pouts until we get back in the truck, mainly because he hates sharing me with our other cats. He even has his own Facebook :-)"
Sianna Whittington | Company driver, Western Flyer Express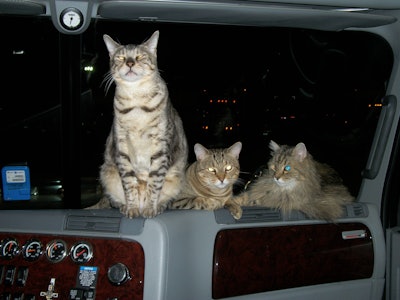 Cochise, Geronimo and Zeus — a Bengal mix, Cheetah mix and Maine Coon mix — bring owner Shawna Frantz a lot of joy each day.
"My oldest, Zeus, has been trucking with us for almost 15 years. My other boys have trucking for 5 years. We take our family with us every trip."
Shawna Frantz | Owner-operator, PAM Transport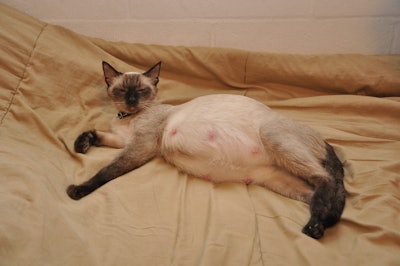 Lucy is a beautiful white and gray cat with black "socks."
My pet is my best friend!
Igor Grodskiy | Owner-operator