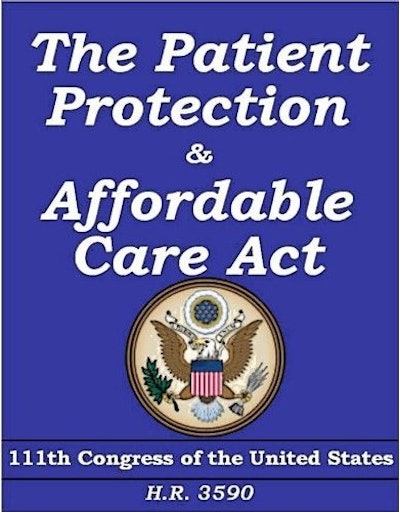 December 23 is the last day drivers can apply for health-insurance coverage through the federal and state health-insurance exchanges to start coverage January 1 under the Affordable Care Act. However, given changes the Obama administration months ago put in place following widespread problems with the federal health-insurance exchange (and some state exchanges), drivers wishing to avoid the tax penalty that comes with not carrying health coverage through tax year 2014 have until March to sign up for coverage.
As Overdrive reported in November in this how-to on navigating the health-insurance exchanges, completing the process of signing up for coverage by Feb. 15 should ensure coverage begins by March 1.
Also reported in November was the case of owner-operator Bryan Spoon, who with his partner, Anna Lowdermilk, had been assessing potential options for coverage through the federal health-insurance exchange. The North Carolina-based owner-operator had been stuck for some time at the identity-verification stage of the application process. After a two months unable to proceed even to compare and price plans via the exchange, Lowdermilk reports she finally made a decision simply to start the entire process over after reports surfaced this month that the federal exchange was now much improved in functionality.
"Just last week I was finally able to get prices on plans for Bryan," Lowdermilk said in mid-December. Describing the problems she was having prior to that, she added, "We would call and ask about the 'Identity Verification' process and why it was taking so long, but they didn't have a good answer. We were told Experian was handling it, and we could call them and inquire but we needed a 'Reference' number that should have popped up during the process."
Affordable Care Act change to benefit those with canceled individual plans
The President announced a change in mid-late December that will provide something of a stop-gap to those whose coverage under pre-Affordable Care Act plans purchased on the individual market for health insurance was recently canceled. Those individuals will be able to enroll in catastrophic coverage on the exchanges, an option previously only available to individuals under 30 years of age. " The latest rule will allow consumers with a canceled health plan to claim a 'hardship exemption'," the Washington Post reported, "if they think the plans sold through new federal and state marketplaces are too expensive."
This and other reasons an individual could claim such an exemption to avoid a penalty or qualify for catastrophic coverage you can find in this informational document on the exemption.
Given problems they had when applying originally in early October, they'd never received such a number, "so Experian couldn't help," Lowdermilk says. "I decided to just delete the previous application and start over from scratch. That worked! Within a week we had a message that [Spoon's] identity was verified and we could continue."
Lowdermilk and Spoon, who is 41 and in good health, were able to confirm price ranges for Bronze- ($245-$265 monthly), Silver- ($287-$341) and Gold-level ($360-$380) plans on the exchange. "These are cheaper than the health insurance that we priced last year after [Spoon] retired from the Navy Reserves," says Lowdermilk. Those pre-ACA individual-market plans were "around $900 per month," she says.
All the same, given Spoon's income is too high to qualify him for premium reduction via a tax subsidy, "I think for now he'll just pay the penalty and not purchase coverage," says Lowdermilk. "Same for me — I didn't even price it for myself. It's an additional expense we just can't afford right now."

Penalties for 2014 will be assessed on your 2014 income tax return, due April 15, 2015, and will equal just $95 per individual or $47.50 per child. For a family of four, it'd be $285 or 1 percent of total adjusted income, whichever is greater. Penalties rise for the two years after that, peaking in the 2016 tax year at $695 per adult, $347 per child and $2,085 for a family of four – or 2.5 percent of family income, whichever is greater.
If you've shopped on the federal or state exchanges, what's been your experience? Tell us in the comments.
Find a primer on navigating the exchanges via this Overdrive how-to on the new avenues to health insurance.