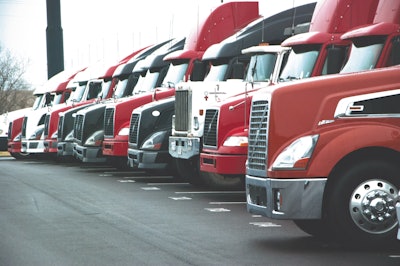 Truck dealers must work with their legislators to battle over-regulation in the form of fuel economy standards and federal emissions standards, said Dick Witcher, outgoing chairman of the American Truck Dealers, who spoke at ATD's Convention and Expo in New Orleans Jan. 25.
Witcher said the truck dealer industry faces a "serious regulatory overreach" that makes their jobs more difficult, and dealers should communicate these issues to Congress to make them better understand the needs of dealers.
Truck dealers need to meet with their own members of Congress to take steps toward "combating regulatory burdens," he said.
Fuel economy standards and emissions standards, he said, need to be good for the environment but also need to be "fair and affordable for the people who make [trucks], sell [trucks] and drive [trucks]."
***
In other news from the ATD Expo, International trucks won both of the ATD Truck of the Year crowns, with its ProStar being named Truck of the Year in the heavy duty market and the TerraStar 4×4 winning in the medium-duty category. Click here to see Overdrive's coverage of those announcements.