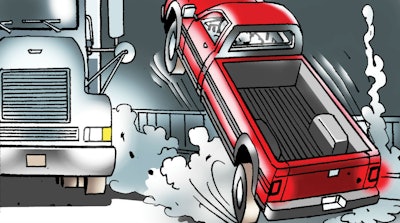 An icy road in Texas proved to be plenty dangerous when Thomas Colston, driving for Frito-Lay, witnessed a pickup truck fly out of control.
The Truckload Carriers Association named Colston a Highway Angel for his quick-thinking, life-saving response.
Hear Colston recount the event in his own words in this video illustration from Overdrive's Knights of the Road series.