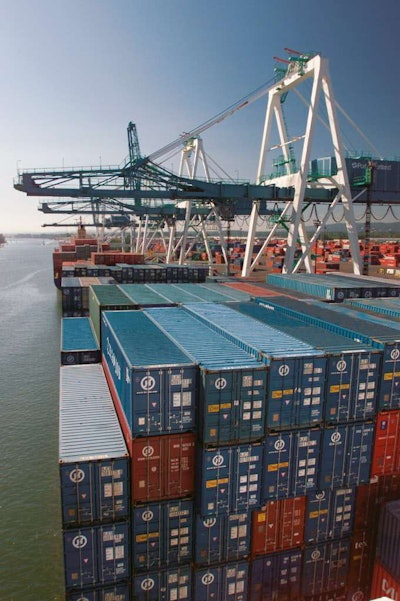 The National Labor Relations Board has negotiated a settlement between a California carrier and the International Brotherhood of Teamsters to post notice about the right to unionize.
The Carson-based Pacific 9 Transportation and the Teamsters agreed March 19 to post the break room announcement for 60 days. The limited agreement settles the union's allegations that the company attempted to interfere with unionization attempts last fall.
The settlement only concerns the notice, which will be printed on an official NLRB form and does not assign fault or address other issues. Chris Hong, Pac 9 chief executive officer, did not immediately respond to a request for comment.
The posting states the company will not ask for opinions on unionization and nor threaten or intimidate anyone over efforts to organize. It also informs workers they have the right to not participate in attempts to unionize.
The Teamsters allege Pac 9 officials had threatened to close the company if truckers succeed in unionizing and interrogated employees about their union sympathies.
The Teamsters say the truckers are misclassified as independent contractors and more than 50 wage-and-hour claims have been lodged against the company with the state labor division. Last November, truckers went on strike against Pac 9 and two other Carson trucking companies because the company attempted to intimidate truckers against unionizing.
Toll Group truckers serving the Los Angeles and Long Beach ports joined the Teamsters, in 2012, making the Australian-based company the first trucking company to unionize at the two ports since 1980.