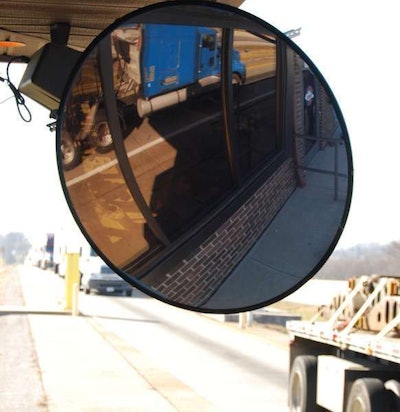 The Federal Motor Carrier Safety Administration has reinstated informal hearings as an additional way to contest enforcement cases, and this time the option is available nationwide.
In May 2005, FMCSA amended its rules to include informal hearings to dispute civil violations and penalties. It was intended as a speedier option to contesting the Notice of Claim the agency issues after an audit, compliance review or roadside inspection.
Still, recipients of Notice of Claims were not limited to informal hearings to challenge them. They could instead request a formal hearing before an administrative law judge or seek binding arbitration under the agency's arbitration program.
FMCSA tested the informal hearings by allowing parties to present testimony and evidence to agency Hearing Officers in the Midwestern and Eastern FMCSA service centers. These hearings did not appear on the transcribed record or allow discovery, which is the process of parties exchanging pre-trial information about evidence and witnesses.
An officer would then report findings of fact and recommendations to agency's assistant administrator, who could adopt the report or issue final orders. Those dissatisfied with an informal hearing's outcome could petition for FMCSA reconsideration. However, they could not readdress the issue by requesting a formal hearing or agency arbitration after an informal hearing.
Still, the number of requests for these hearings did not justify the agency making these employees full-time hearing officers. In June 2010, the agency suspended the effort and sought public comment implementing an effective informal hearing process.
The only comment received was from the American Trucking Associations, which suggested allowing electronic submission of claims and responses. This would require rule revision, which it would consider implementing "at the appropriate time," FMCSA stated.
ATA also advocated having non-agency personnel as hearing officers to promote neutrality. FMCSA said it guards against bias by keeping the agency's chief and assistant counsel, along with counsel attorneys, separate from enforcement functions and enforcement counsel.
The association's final suggestion was that those unhappy with an informal hearing's outcome could then request formal hearing. The agency responded that allowing this would require it conduct additional notice and comment rulemaking. It could also result respondents "forum shopping" for the legal outcome they desired, which would be inefficient and delay resolution of the matter.