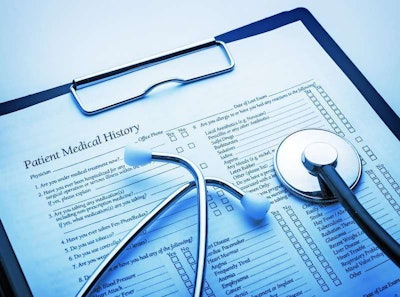 Nearly 25,000 medical examiners are somewhere in the process of being certified and added to the Federal Motor Carrier Safety Administrations medical examiner registry, the agency has said in response to the Owner-Operator Independent Drivers Association's request for a delay for drivers of the compliance date of the rule.
The agency also says the full 40,000 medical examiners won't be needed immediately upon the May 21 deadline, as not all drivers will need recertification on or immediately after that date. FMCSA is monitoring the list, though, to "ensure that an adequate number are registered" by May 21, says agency spokesperson Marissa Padilla.
OOIDA filed a petition with the agency this week to delay the compliance date until more medical examiners were certified and added to the agency's National Registry of Certified Medical Examiners, saying that as of March 28, only a little more than 10,000 examiners were in the list — a number OOIDA says is insufficient, especially compared to the 40,000 examiners FMCSA said in the rule would be needed.
However, FMCSA says it is closer to meeting those goals than it seems.
Padilla said more than 13,000 examiners are in the registry currently. An additional 4,200 are scheduled to take the test to become certified, she said, and another 19,600 have signed up to start the process of becoming certified.
A 2012 FMCSA rule established the registry and required drivers, beginning May 21, 2014, to receive medical certification — or recertification when their current certification expires — from an examiner in the registry.
Drivers need to be medically certified once every two years, and FMCSA estimated in its rule that 40,000 examiners performing 75 exams each annually — 3 million exams a year — would cover the more than 4.4 million drivers that fall under the rule's provisions.
"It is also important to emphasize that most drivers will not need a new physical exam immediately following the May deadline," Padilla said. "Their medical certificates will continue to be valid until the expiration date that is shown on the card. Only then will the driver need to seek a certified medical examiner."
Click here to read OD coverage of OOIDA's petition for the delay.