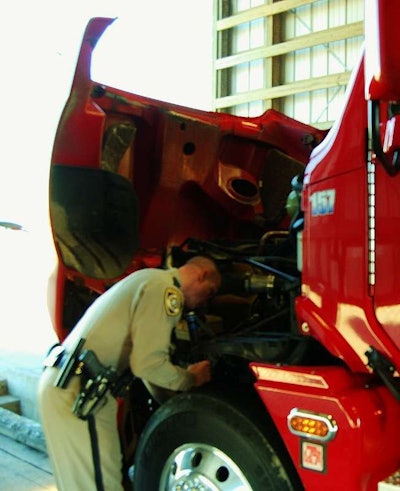 Sen. Dick Durbin has asked the Department of Transportation's Inspector General to audit the Federal Motor Carrier Safety Administration's investigative practices, following the January crash that left an Illinois tollway worker dead and a state trooper seriously injured.
In August, FMCSA ordered that DND International be investigated for safety violations, but investigation of the carrier did not begin until after the fatal January crash. FMCSA subsequently ordered the driver involved in the accident and the carrier to shut down.
Durbin writes in his letter to Inspector General Calvin L. Scovell III that DND had "a long history of violating safety rules," and wants the IG "to ensure motor carriers flagged for investigation are being investigated in a timely manner."
Durbin's not the only one to call out the agency recently for its investigative measures: The National Transportation Safety Board in November recommended to Secretary of Transportation Anthony Foxx that the agency be audited for its oversight capabilities.
Durbin noted NTSB's findings in his letter, too. NTSB said in November "serious questions" were raised about the agency's oversight of motor carriers and safety after it investigated four accidents in which collectively 25 people were killed and 83 others injured.
According to an April 9 article in the Chicago Tribune, the agency did bring some enforcement action against DND in 2011. According to records obtained by the Tribune, though, FMCSA closed the case "without forcing the carrier to resolve numerous safety deficiencies."
The DND driver involved in the crash was said to have been on duty for nearly 30 hours — or more — with only a few hours of rest. He has been charged with multiple felonies.