CHERYL LANNIGAN
Hometown: Savannah, Ga.
Occupation: Owner-operator
Company: Roadrunner Transportation
Years trucking: eight
Hauls: containers in and out of ports with her 1998 Freightliner FLD, "Purple Passion."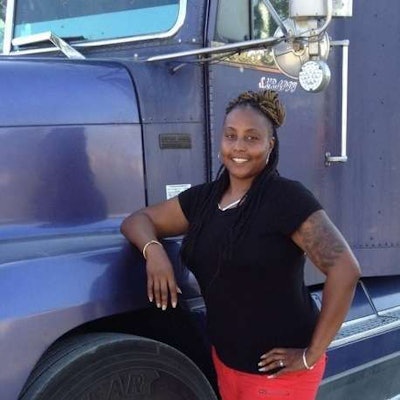 I'm a beautiful diesel diva! And proud owner-operator. I've always been told that I have a baby face and I'm beautiful but, it takes more than beauty to drive a truck. I'm a very different type of female trucker because trucking is not only my career: It's my life and my passion. I love trucks! I live my dream every day that I go to work. Ever since I was a little girl I've always wanted to be a big rigger. Being a beautiful female truck driver/owner-operator is a big plus for me!
Why are you the most beautiful? I consider myself the most beautiful trucker because I display Christ-like character. I'm friendly, courteous, polite, considerate and always help others with ease. My inner and outer beauty exudes through my confidence and skill.