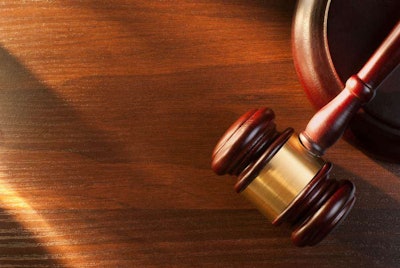 An appeals court June 16 ruled that drivers working for Georgia-based carrier Affinity Logistics — but working in California — were not independent contractors, as the fleet argued, but were employees, due to the control the carrier had over its drivers' work.
The 9th Circuit U.S. Court of Appeals in San Francisco, Calif., overturned an August 2012 ruling by a lower court that held the drivers were independent contractors. Affinity driver Fernando Ruiz sued the carrier in 2009 claiming he and others were misclassified, causing them to not receive sick leave, vacation, holidays or severance wages. He also said Affinity was improperly charging the drivers workers' compensation insurance.
The appeals court's ruling stemmed from several factors about the relationship between Affinity and the drivers, chief among them being Affinity's ability to control "details of the drivers' work," which the court said meant controlling their rates, schedules and routes, along with their equipment, their appearance and clothing, and requiring them to report to the carrier's warehouse each morning and afternoon.
Drivers were required to sign an "Independent Truckman's Agreement" an an "Equipment Lease Agreement" prior to beginning work for Affinity. They were one-year contracts that renewed automatically each year, but they could be terminated without cause from either side.
The ITA set the drivers' rate of pay, $23 per stop, and stipulated that drivers could be "transferred to another location then being served by Affinity," and failing to comply would mean a breach of the contract. Given the consistent amount of work days and stops each week, drivers mostly were paid a consistent amount, the court says.
Affinity also made drivers adhere to a procedures manual, which outlined requirements for loading and unloading, dealing with customers, reporting to the office and more.
Drivers were required to work five to seven days a week and would have to request off time three to four weeks in advance — requests that Affinity could deny.
The carrier required drivers to lease trucks from them and automatically deducted $350 a week from a driver's pay for the lease payment. Trucks were required to be painted white, and were required to have a Sears logo and Affinity's name on the door. Most drivers drove the same truck every day, and Affinity handled upkeep, but deducted repair costs from drivers' checks. Also deducted from drivers' checks were the costs for their phone, which was also supplied and required by Affinity.
Drivers were also required to hire a "helper" or secondary driver, approval for which had to be obtained by Affinity.
Drivers were required to report each morning for a stand-up meeting at the San Diego warehouse, where they would pick up their daily schedule and routes. They were required to wear uniforms issued by Affinity — but charged to the drivers — and had to keep their facial hair a certain way.
They also were "strongly discouraged" from taking their trucks home and were asked to leave their keys with the office during nights and weekends so other drivers could use the trucks for jobs.
"Affinity regulated many details of the drivers' work, including working conditions and the manner in which drivers made their deliveries," the court said. "Thus, the most important factor under [precedent] analysis — right to control — indicates overwhelmingly that the drivers were Affinity's employees."
The court also ruled that secondary factors — the drivers' operations were not distinct businesses, they worked under principal direction, right to fire drivers at will, no real beginning or end date of service, to name a few — weighed in their decision.
The judicial panel remanded the case to the district court that heard the case before it for further action.