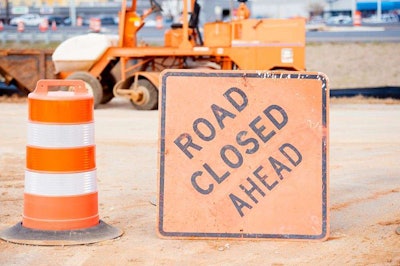 An $11 billion highway funding plan passed the House on Tuesday and would patch the Highway Trust Fund for six months, but the bill does nothing to address the systemic shortfall in federal transportation and infrastructure funding.
The bill cleared by a wide margin, 367 to 55, boding well for its prospects in the Senate, which has a version of the bill in the works, too.
The Department of Transportation sent letters to states earlier this month saying beginning Aug. 1, it would start restricting money for highway funding projects, including those already in the works. The DOT warned that barring Congressional action, thousands of jobs would be at stake.
And as summer is road-building season, the White House has said it supports the bill's "continuity of funding," but President Obama also said Tuesday the measure is Congress' way of "kicking the can down the road" on highway funding.
Several influential conservative groups also came out against the bill. Both the Club for Growth and Heritage Action added the vote to their legislative scorecards, objecting to the use long-term accounting gimmicks to pay for the short-term repair of a broken program.
House Speaker John Behner, however, said the bill "is good news" for both construction workers and for highway users and urged the Senate to pass the bill, too.