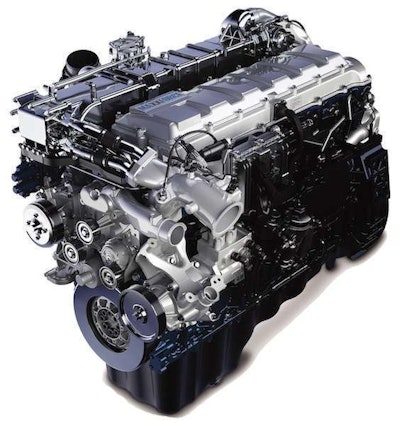 Another class-action lawsuit against Navistar-International and its MaxxForce engine line has been made public, and like the others, it accuses the truck and engine maker of knowingly selling engines with defects and concealing those defects from truck buyers.
The lawsuit, which was filed July 7 and announced July 23 by law firm Finkelstein & Krinsk, was brought by Rochester, Wash.-based Par 4 Transport, who claims the 10 ProStar tractors it owned and the three it leased had "chronic malfunctions and breakdowns, continuing inoperability and inordinate 'downtime'…for excessive, expensive repairs and concomitant loss of revenue," according to court documents.
Furthermore, Navistar marketed the engines with "false and misleading statements" about the engines reliability and durability, the suit claims.
Earlier this month, in response to a query about the other lawsuits, Navistar said it does not comment on pending litigation, per company policy.
Like the other lawsuits filed against the company, the claims stem from Navistar's Advanced EGR systems, which it used to try to meet federal emissions standards instead of selective catalytic reduction, which was the route taken in 2010 by all other major North American engine makers.
The first suits against the engine line were announced July 8, and another — a class-action suit similar to the one brought by Par 4 — was filed the same week.
Par 4 and other plaintiffs accuse Navistar of selling engines it knew had defects and that did not meet emissions standards, yet continuing to market the engines as both capable and compliant, according to the court documents.
Par 4's suit is a class-action suit that would cover buyers or lessees of a truck powered by any 2008-2013 MaxxForce 13- or 15-liter engine.
Civil complaints brought in the suit against Navistar include breach if implied warranty, breach of express warranty, violation of consumer fraud laws, among others.
For itself and the class, Par 4 is seeking repayment for out-of-pocket expenditures related to repairs of the engines, deductibles paid when repairs were covered by warranty, towing charges, lost profits, cost to replace the engines in the vehicles, diminishing value of the trucks, diminished value received by the vehicles, increased salary expenses to hire additional mechanics to deal with the problems, increased expenses for tools and parts on hand and increased costs of purchasing additional vehicles.
Par 4 is also seeking a trial by jury.
In late 2012, Navistar announced it would be transitioning away from its EGR-only approach and adding SCR systems to its 11- and 13-liter engines. It cut production of its 15-liter engine entirely and now offers Cummins ISX15 as its 15-liter option.