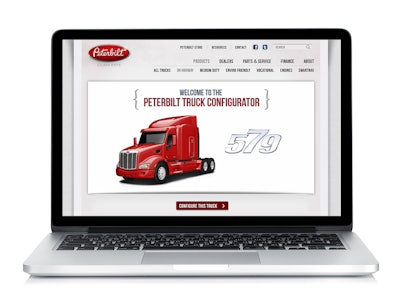 Peterbilt announced last week that truck buyers can now fully spec Model 579s with a new interactive configuration tool on peterbilt.com.
Users can select sleeper options, interior trim packages, exterior color, axles, aerodynamic fairings, headlamps, bright options and performance levels of the Paccar MX-13 engine.
Users can then save and email an image of their truck and get in touch with a Peterbilt dealership to complete the process.
The configurator can be accessed from peterbilt.com's home page by selecting the Model 579 page.