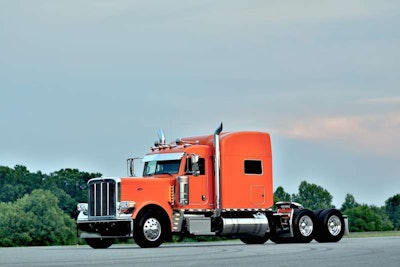 Fitzgerald Glider Kits announced that Hogebuilt fenders will be featured as its standard option on all of its Peterbilt 389 and 386 truck models. The two companies also announced they have joined forces to cross-promote their products in a marketing campaign to promote the glider kits and the availability of the full line of Hogebuilt fenders in the aftermarket.
This year at the Great American Trucking Show in Dallas on Aug. 21-23, Fitzgerald will unveil a special-edition Peterbilt 389 that will feature Hogebuilt's full-tandem mirror-finish teardrop fenders, one of only 10 of the special-edition trucks that Fitzgerald will produce this year.
Fitzgerald says it currently builds about 2,700 units per year and that one-third of them are Peterbilt.