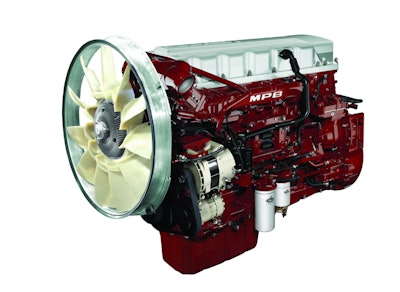 Mack announced this week it has a new powertrain offering: A 505-hp Mack MP8 dubbed the 505C+.
The engine is built on the company's already existing MP8 platform. In addition to the 505-hp, the engine has 1,860 lb.-ft. of torque.
Mack says the engine "is ideal" for long-haul applications, especially those in mountainous terrain.
The engine will be available in the Mack Pinnacle Axle Forward and Axle Back models.
It is available now for order and delivery, Mack says.