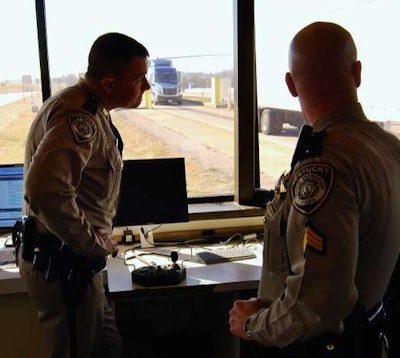 Ten trucking trade groups have penned a letter to the DOT pleading for the public scores in the Compliance, Safety, Accountability program be removed from public view, pointing to recent government research that says the scores are not a reliable predictor of a carrier's safety.
The groups also say the Federal Motor Carrier Safety Amdministration needs to make improving the CSA safety program a "high priority." The letter is signed by representatives from the Owner-Operator Independent Drivers Association, the American Trucking Associations, the Truckload Carriers Association and others.
They cite a Government Accountability Office report from February that found that FMCSA "lacks sufficient safety performance information to reliably compare them with other carriers." The GAO report also concluded the system was bias against small carriers.
That lack of data could produce Safety Measurement System scores (the heart of the CSA program) that "do not represent an accurate or precise safety assessment for a carrier," the letter says.
"Having accurate, relevant and up-to-date information is paramount to knowing the true condition of a carrier and making any conclusions about its safety, good or bad. Unfortunately, CSA does not meet that standard," says Todd Spencer, OOIDA executive vice-president. "CSA was developed as a tool for enforcement agencies, and nothing in our request changes their access to information about carriers."
Removing the scores from public view will "spare motor carriers harm from erroneous scores," the groups write, and it will mitigate the chance that the system will drive business to riskier carriers that have "erroneously" been portrayed as safer, according to the letter.
Overdrive Senior Editor Todd Dills has written at length in 2013 and 2014 about the data and consistency problems that plague CSA, which are only made worse by the public nature of the scores. Click here to access Overdrive's CSA's Data Trail site to see the articles.
FMCSA countered the February GAO report by releasing its own CSA analysis, concluding the system works in identifying carriers who pose the greatest crash risk, its analysis hinging on safety averages among groups of carriers, an aspect of the program's justification that the letter to DOT also criticizes. "This FMCSA argument ignores the fact that these analyses are focused on industry-wide averages," the letter says. "In contrast, GAO's analysis found scores to be unreliable predictors of individual fleet crash performance. As mentioned above, GAO found that many carriers labeled as "high-risk" by FMCSA due to SMS scores were not later involved in a crash. Of course, the "high-risk" label is not generally assigned to those who have merely been prioritized for intervention, but those with even higher scores and/or with multiple scores above thresholds."
A DOT Inspector General audit that followed the GAO report on CSA found that FMCSA needs to be more careful in its collection, management and analysis of data. If not, the data quality problems will limit the agency and its safety program.
FMCSA did not immediately respond to a request for comment on the letter.